The Jinfo Subscription is back by popular demand!
Jinfo Blog
13th October 2022
By William Hann
Abstract
The Jinfo Subscription has been relaunched, with unique and practical Content to drive Information Strategy, and a Community platform for confidential dialogue with other Information Leaders. Find out what's planned for 2023, and why it's a great time to start a Jinfo Subscription.
Item
We have reintroduced the Jinfo Subscription due to overwhelming client demand.
If you are an Information Leader, the Jinfo Subscription gives you:
We are also in the process of enhancing our benchmarking (operational, salary surveys, vendor and product consumption and costs) and competitor intelligence offerings, which combine the unique Jinfo perspective with established benchmarking and CI practices.
If you have the budget, then the last quarter of the calendar year is a great time to purchase or renew a Jinfo Subscription. We can immediately support your work on budgeting, evaluations, 2023 planning and contract renewals.
About this article
Blog post title: The Jinfo Subscription is back by popular demand!
What's new at Jinfo?
Pivoting to meet the GenAI challenge
Community session
13th December 2023
---
Empower your stakeholders
Blog posting
5th December 2023
---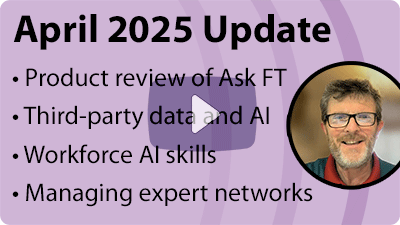 Jinfo December 2023 Update
YouTube video
7th December 2023