Amy Burns

Amy spent 18 years as a management consultant and research department manager. She is experienced in competitive intelligence for business development, account strategic management, use of primary and secondary research for business, driving consumer insights in research, establishment and operations of global research organisations and benchmarking. She is the co-author of several whitepapers related to benchmarking. She holds a B.S. in Business Administration/Economics from the University of Tennessee.
Articles by Amy Burns:
---

Unique characteristics of information services in biopharma
Thursday, 7th September 2017
Get a flavour of the discussions from our recent industry roundtable for information professionals in biopharma.
---

Research update - creating an even better Jinfo Community
Thursday, 10th August 2017
Exciting new developments and sessions are underway in our Community offering. Find out more.
---

What's upcoming in our Community offering
Monday, 7th August 2017
What new sessions are upcoming in our Community offering - and what did our latest research with participants show they value most?
---

How is a Jinfo Community session different from a webinar?
Wednesday, 26th July 2017
Find out more about Jinfo's events programme and what you can expect from attending one of our webinars vs one of our Community sessions.
---

Information centres in unusual places
Tuesday, 27th June 2017
Amy Burns highlights five information centres who are unusual for reporting into departments outside the norm. She identifies why the move happened, the benefits its brought and whether you should consider requesting a move for your own department.
Reports by Amy Burns:
---

Benchmark information services - optimise your structure
Tuesday, 4th July 2017
As part of Jinfo"s Research Focus, "Benchmark information roles - optimise your structure", we researched varia...
What's new at Jinfo?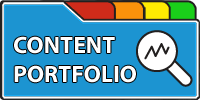 Improve your negotiation position, measure performance of your portfolio of external content, and communicate more effectively with stakeholders.
---
A Jinfo Subscription gets you access to activity-based content to move your projects forward, plus dynamic peer group discussions on meaty topics.