Research update - our Community is your community, especially if you license content
Jinfo Blog
Thursday, 11th March 2021
Abstract
Concerned about trends in content licensing? Jinfo Community sessions connect you with peers facing the same challenges, in a unique, confidential environment. Access Community, along with all our Content, with a Jinfo Subscription.
Item
Our Community sessions - bringing together information professionals in a confidential online environment for frank dialogue on key topics - have never been more robust.
Last week's session on "Pricing models for information and data licensing" was a perfect case in point, with:
40 registrants, all responsible for information licensing and representing a range of industries

Active discussion addressing concerns about pricing, supplier perspectives and overall management of licensing strategy in the face of economic realities

Practical tips and reference back to activities in Jinfo articles, to support strengthened expertise in the complex world of information licensing.
If you already have a Jinfo Subscription, login to MyJinfo and:
No Jinfo Subscription yet?
Download our simple self-assessment worksheet if you're responsible for information licensing but aren't sure how Jinfo can help. If the questions on that worksheet resonate with you, we're your community.
This item was featured in the most recent Jinfo Newsletter. The Jinfo Newsletter brings you updates on Jinfo's research, latest resources and tips. If you're not yet receiving it, register here (free).
About this article
Blog post title: Research update - our Community is your community, especially if you license content
What's new at Jinfo?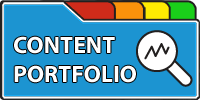 Improve your negotiation position, measure performance of your portfolio of external content, and communicate more effectively with stakeholders.
---
A Jinfo Subscription gets you access to activity-based content to move your projects forward, plus dynamic peer group discussions on meaty topics.
Benefit from our research
Our proven processes, resources and guidance will help your team make the shift from transaction centre to strategic asset.
---
Designed around the most common challenges and pain points for time- and resource-strapped information teams
Optimise your operations
Holistic content portfolio management
Future-proof your information service
Executive-ready communications
---
A tailored overview of our research and active discussion with your Jinfo analyst.
---
Measure your starting point to articulate your strengths and set priorities for future improvements. Assessments gauge risk, capacity, value and more.
---
Read case studies, and start the conversation:
Connect your team with the practical tools, original research and expertise to build and support information strategy in your organisation.
A Jinfo Subscription gives access to all Content (articles, reports, webinars) and Community.