Privacy - lawmakers set to get even tougher
Jinfo Blog
Wednesday, 18th May 2011
Item
Western governments across the world are shining a spotlight on privacy. The United Kingdom Information Commissioner's Office has published its long-awaited advice on cookies and issued a new code on data sharing; the European Union wants curbs on companies knowing where mobile phone users are; and a Do Not Track Bill is just the latest in a raft of recent privacy proposals in the United States.
From 26 May, UK website owners will have to get informed consent from users before planting cookies on them (LiveWire background here). The ICO's advice should help them think about what type of cookie their website uses and why, and how intrusive it is, and it makes suggestions on the best solution for obtaining consent – suggestions that are expected to change as innovative ways of acquiring consent are developed.
Once you've acquired that informed consent, what can you do with the data you collect? The ICO has also taken the opportunity to publish a new code of practice to help organisations reduce the risk of sharing data inappropriately or insecurely, and quite likely incurring hefty fines as a result – and that's any data, not just what you garner using cookies.
Meanwhile the European Commission looks set to tighten up on what mobile phone companies may do with data that tells them where their customers are. According to the New York Times, its Advisory Panel on Data Protection is poised to advise member states to treat locational data as personal, deserving of the highest level of privacy protection – so keep an eye on the Article 29 Working Party site for expected developments.
And in the US, Senator Jay Rockefeller has just introduced a Do Not Track Bill, which would require the Federal Trade Commission to draw up regulations allowing people to ban companies from tracking them online. Reuters comments that this is at least the fourth US bill to focus on users' online privacy – although it's far too early to tell which, if any, might become law.
But if they all came to pass, these measures on each side of the Atlantic could have a big impact on customer relationship management, location-based marketing and even logistics. Small wonder that, in a somewhat over-reactionary letter published on the ArsTechnica site, organisations including Google, Facebook, Reed Elsevier and Experian (to name a few) are predicting that dire consequences will flow from an equivalent Californian Do Not Track proposal.
Well maybe. But with European and American politicians toughening up on privacy (more on this on LiveWire here) – and now Britain's Culture Secretary Jeremy Hunt hinting at completely new UK privacy legislation – this is a serious corporate information and compliance issue that's not going to go away.
About this article
Blog post title: Privacy - lawmakers set to get even tougher
What's new at Jinfo?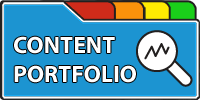 Improve your negotiation position, measure performance of your portfolio of external content, and communicate more effectively with stakeholders.
---
A Jinfo Subscription gets you access to activity-based content to move your projects forward, plus dynamic peer group discussions on meaty topics.
Benefit from our research
Our proven processes, resources and guidance will help your team make the shift from transaction centre to strategic asset.
---
Designed around the most common challenges and pain points for time- and resource-strapped information teams
Optimise your operations
Holistic content portfolio management
Future-proof your information service
Executive-ready communications
---
A tailored overview of our research and active discussion with your Jinfo analyst.
---
Measure your starting point to articulate your strengths and set priorities for future improvements. Assessments gauge risk, capacity, value and more.
---
Read case studies, and start the conversation:
Connect your team with the practical tools, original research and expertise to build and support information strategy in your organisation.
A Jinfo Subscription gives access to all Content (articles, reports, webinars) and Community.