SMEs benefit from revamped Allbusiness.com
Jinfo Blog
Wednesday, 20th July 2011
Item
Dun and Bradstreet has concentrated a lot of its efforts recently on helping small enterprises with their business information requirements, continuing the trend highlighted by Tim Buckley Owen in vendors concentrating on this sector. In April, D&B launched a new credit report service called DNBi Professional – also reported by Tim – which helps identify potential late payers. Last week, Information Today alerted us to the overhaul of D&B's free, ad-supported site for SMEs called Allbusiness.com.
Acquired by D&B in 2007, Allbusiness is part of the company's online media business, D&B Digital, and sits alongside Hoovers and DNB in providing web-accessed business content. Allbusiness is billed as the "world's largest online resource for small businesses", and there is certainly a wealth of information on the site, all aimed at the US SME entrepreneur. However, info entrepreneurs in any English-speaking part of the world will find relevant information here.
There are plenty of "How to" articles, videos and presentations, reports on business trends and blogs on a variety of topics. I found the ranking of companies by industry sector – there are 14 million in the database – quite useful, and there is of course a link to Hoovers for in-depth profiles of businesses – at a price. The downloadable business templates on subjects such as marketing plans and budget analysis are well worth a look. Where I found the service disappointing was in the provision of articles from professional journals. A cursory glance at a few of these revealed that many were quite out of date, as confirmed by the editor of Online Magazine, Marydee Ojala in this amusing commentary on the site's approach to indexing. It is probably best to stick to the current news stories and blogs for up-to-date information.
Another D&B product, Hoovers will have endeared itself to librarians using the Serials Solutions Summon Service. It has recently signed an agreement with ProQuest's Serial Solutions for the provision of Hoovers company records on its cloud-based Summon web-scale discovery service. According to the press release, Hoovers content will be integrated into the Summons single index service – a welcome addition to a service apparently used by 250 libraries worldwide.
About this article
Blog post title: SMEs benefit from revamped Allbusiness.com
What's new at Jinfo?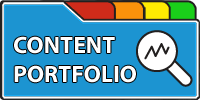 Improve your negotiation position, measure performance of your portfolio of external content, and communicate more effectively with stakeholders.
---
A Jinfo Subscription gets you access to activity-based content to move your projects forward, plus dynamic peer group discussions on meaty topics.
Benefit from our research
Our proven processes, resources and guidance will help your team make the shift from transaction centre to strategic asset.
---
Designed around the most common challenges and pain points for time- and resource-strapped information teams
Optimise your operations
Holistic content portfolio management
Future-proof your information service
Executive-ready communications
---
A tailored overview of our research and active discussion with your Jinfo analyst.
---
Measure your starting point to articulate your strengths and set priorities for future improvements. Assessments gauge risk, capacity, value and more.
---
Read case studies, and start the conversation:
Connect your team with the practical tools, original research and expertise to build and support information strategy in your organisation.
A Jinfo Subscription gives access to all Content (articles, reports, webinars) and Community.