Defining value through pricing
Jinfo Blog
Tuesday, 3rd April 2012
Abstract
By looking at pricing for a lot of different vendors and products submitted through the FreePint Research Benchmarking on Pricing project, three main approaches to price modeling emerged. This four-part series examines these models and discusses how a buyer might approach negotiations over products offered under that pricing model.
Item
When acquiring content, information managers are always seeking value for money on behalf of their organisations. Price negotiations with content vendors are an exercise in coming up with a contract amount that appropriately reflects value to both sides of the deal.
To make the most of negotiations, it's essential for buyers to understand what "value" means to the vendor, as well as to their own organisations. By understanding what vendors value, and how they express that value through pricing, buyers can enter negotiations from a position of knowledge.
FreePint Research has piloted a number of benchmarking projects, including Benchmarking on Pricing, a confidential process through which content buyers can determine how well their content contracts reflect current pricing norms. Blind data submission produces a pool of aggregated data, from which benchmarks can be established for pricing based on size, industry, product features and location.
An unexpected additional benefit of this project has been enhanced understanding of the basic pricing philosophies that different vendors apply to contract negotiations. By assembling a lot of data in the same format for a range of vendors, FreePint Research has been able to spot patterns in approaches to pricing. These patterns highlight what vendors invest in when building their products, or in other words, what they value.
Three main approaches to pricing have emerged as a result of comparing benchmarking results (each of these is the focus of a FreePint Features article; click to read):
Value metrics: based on multiplying seats, content sets and product features in a reasonably consistent way
Delivery framework: accounts for underlying content but focuses primarily on the delivery mechanism – the user interface, workflow tools or function-specific framework through which users access the content
Consultative: starts from a detailed understanding of buyer's desired outcomes and then builds a comprehensive solution, based on core functionality, content and integration
Each of these approaches to pricing reflects a different investment on the part of the vendor, with different risks involved. The more you as a buyer understand these investments and risks, the easier negotiations are because you already share an understanding of the vendor's stake in the contract.
Additional Features articles explore each of these approaches in greater detail, helping buyers understand what vendors invest in and therefore what they are more or less likely to give way on during contract negotiations.
---
Four-part series:
Learn more about FreePint Research's benchmarking projects and request information about participating.
For insight into how FreePint can help raise the value of information in your organisation, complete this brief online form, and we'll make recommendations.
About this article
Blog post title: Defining value through pricing

Related Blog items:
What's new at Jinfo?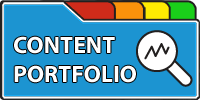 Improve your negotiation position, measure performance of your portfolio of external content, and communicate more effectively with stakeholders.
---
A Jinfo Subscription gets you access to activity-based content to move your projects forward, plus dynamic peer group discussions on meaty topics.
Benefit from our research
Our proven processes, resources and guidance will help your team make the shift from transaction centre to strategic asset.
---
Designed around the most common challenges and pain points for time- and resource-strapped information teams
Optimise your operations
Holistic content portfolio management
Future-proof your information service
Executive-ready communications
---
A tailored overview of our research and active discussion with your Jinfo analyst.
---
Measure your starting point to articulate your strengths and set priorities for future improvements. Assessments gauge risk, capacity, value and more.
---
Read case studies, and start the conversation:
Connect your team with the practical tools, original research and expertise to build and support information strategy in your organisation.
A Jinfo Subscription gives access to all Content (articles, reports, webinars) and Community.