Cookies law already crumbling
Jinfo Blog
Wednesday, 27th June 2012
Abstract
The LiveWire has been following the countdown and the introduction of the new EU cookie over this last month or so. The questions now are so what and any impacts so far?
Item
The LiveWire has been following the countdown and the introduction of the new EU cookie over this last month or so. The questions now are so what and any impacts so far?
The main concern just around implementation time, at the end of May, was the last minute changes around implied consent. Not surprisingly the commercial sector is rather put out by last minute changes after a year of countdown.
A recent Techradar article reveals that some businesses are rather more serious in their dislike of the new law. It seems that educating the public about cookies is like expecting microwave oven consumers to understand quantum mechanics. Perhaps stretching the argument a little too far here, but it does seem to be affecting some usability and analytics aspects of websites.
The loss of website traffic analytical data does seem to be a prime concern. Customer experience on a website is more than just a little useful. Where a customer comes from, the search terms used, and navigation around the website all feeds into website improvements and on-going design. In all cookies help provide better user experience.
Much of the chat around the cookie law has indicated that the lawyers are the big winners in this legislation. The law still seems confusing to the public and businesses alike.
In my own work, I am constantly aware of the cookie pop up messages. I find them irritating to my web experiences, constantly having to read or close pop up screens or message bars. Could it indeed be making websites harder to use and in some cases causing inequalities for ease of use for some people?
From a usability aspect a piece of legislation designed to keep the public safe could actually be hindering their experience in usage.
Implied consent, usually with a link to cookies policy, comes with other issues. Though easier on the eye in terms of usability of a web page it is difficult to draw the conclusion that consent has actually been given.
Mobile devices such as smartphones and tablets present another problem. Pop up boxes can be difficult to read and if the default setting is set to opt-in then has consent really been given?
From my own user experiences this last couple of weeks I have encountered a multitude of approaches to cookie compliance. However there does not seem to be one common approach. As an information professional if I find the cookie law messages somewhat confusing and the implementation (in terms of my user experience) patchy and sometimes poor.
I think this cookie is starting to crumble.
About this article
Blog post title: Cookies law already crumbling

Related Blog items:
What's new at Jinfo?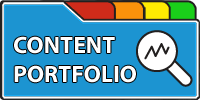 Improve your negotiation position, measure performance of your portfolio of external content, and communicate more effectively with stakeholders.
---
A Jinfo Subscription gets you access to activity-based content to move your projects forward, plus dynamic peer group discussions on meaty topics.
Benefit from our research
Our proven processes, resources and guidance will help your team make the shift from transaction centre to strategic asset.
---
Designed around the most common challenges and pain points for time- and resource-strapped information teams
Optimise your operations
Holistic content portfolio management
Future-proof your information service
Executive-ready communications
---
A tailored overview of our research and active discussion with your Jinfo analyst.
---
Measure your starting point to articulate your strengths and set priorities for future improvements. Assessments gauge risk, capacity, value and more.
---
Read case studies, and start the conversation:
Connect your team with the practical tools, original research and expertise to build and support information strategy in your organisation.
A Jinfo Subscription gives access to all Content (articles, reports, webinars) and Community.