Making Social Succeed: Advocates to Encourage Use
Jinfo Blog
Friday, 31st January 2014
Abstract
To help in the adoption and success of social tools in the enterprise, under-resourced central teams often need to rely on networks of advocates to help in change management and support efforts. These advocate networks can range from communities of early adopters to super-users. Steve Bynghall shares best practice in targeting the right sort of individuals, engaging and nurturing these communities.
Item
Implementing social and collaborative tools inside the enterprise often needs considerable support and stewardship to succeed, an element which is sometimes underestimated by organisations.
Although it is true that some organisations can experience "viral" growth where use appears to grow rapidly after launch, a sustained effort is usually required to embed use with the business and unlock value.
Because central teams entrusted with pushing "social" tools tend to be small and resources tight, usually they must rely on a network of advocates through the business to help cement use.
The Importance of Advocates
These advocates play a very important and active role before and after launch, as well as an ongoing capacity. Advocates:
Help to spread awareness
Add context to business use for different divisions, roles and locations
Can give informal training and answer queries
Provide support to the tool as "peers" rather than delivering top-down communication
Can give central teams important input and insight into patterns of use.
Different Types of Advocate Networks
Networks of advocates tend to fall into different but overlapping categories. In fact one individual could fall into all five of the following:
Early adopters and other individuals: early adopters are often enthusiastic individuals who are using social tools for a particular business purpose, and are pushing things forward within their own part of the organisation.


Post-launch champions: similar to early adopters, post-launch champions are ideally energetic individuals who have a mandate to help promote the use of the social network or tools for a specified period after launch.


Super-users or equivalent: super-users tend to have some formal role in co-ordinating activities between a section of the business, and a central support team.

Depending on the size of the organization and nature of use, these roles can vary from full-time positions to a few hours per month. Responsibilities tend to be formalised, perhaps in a job description.


Community and site managers: a site or community manager will tend to be the person responsible for a particular workspace, community site, or equivalent.

Their role and expectation will tend to be formalised, and they may have administrative rights for a site and have undergone some training.


Managers: the formal management network by which top-down communications are normally distributed.
Supporting & Nurturing Your Networks
Successfully interacting with these networks of advocates is key to helping making social tools succeed.
Measures which central teams can carry out include:
Formalising the expectations around the roles to help individuals, without necessarily being too prescriptive or risking compromising goodwill


Involving advocates in the design phase before launch so they feel a sense of ownership and are engaged


Ensuring there is a continuing dialogue with advocates to leverage their insights and experience


Providing the necessary training and resources, often online


Running a online forum for an advocate community, as well as a regular physical or virtual meeting so experiences can be shared


Recruiting from all levels of staff


Recognising and rewarding contribution


Ensuring individuals are energetic, enthusiastic and good networkers, rather than the "usual suspects"


Regularly identifying advocates through monitoring activity as well as engagement in other communication activities.
If you have a FreePint Subscription, you can login to read and share more in Steve's article "Making Social Succeed: What Organisations Need To Do" now »
---
Editor's Note: The Social Enterprise
The FreePint Topic Series: The Social Enterprise runs from January to February 2014 to examine the ways that organisations are maximising internal social connections and knowledge management.
Register your interest now for notification of new content published in the series, to get early announcements to register for FreePint Webinars produced in the series, and to receive a free copy of the FreePint Report: Buyer's Guide on Social Tools, scheduled for publication in February.
About this article
Blog post title: Making Social Succeed: Advocates to Encourage Use

Related articles:

Related Blog items:
What's new at Jinfo?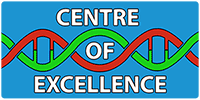 Latest in this Focus: Get started adapting the model to your environment with step-by-step guidance on practical activities for strategic planning. Define your own future where information is a strategic asset to your organisation.
---
What clients say about Centre of Excellence:
"My colleagues and I used your Known Fors activity, and we now have a vision as to who we are going to be. We already achieved ROI... a sincere thanks!" Director of Research and Information Services, international law firm
---
A Jinfo Subscription gets you access to activity-based content to move your projects forward, plus dynamic peer group discussions on meaty topics.
Benefit from our research
Our proven processes, resources and guidance will help your team make the shift from transaction centre to strategic asset.
---
Designed around the most common challenges and pain points for time- and resource-strapped information teams
Optimise your operations
Holistic content portfolio management
Future-proof your information service
Executive-ready communications
---
A tailored overview of our research and active discussion with your Jinfo analyst.
---
Measure your starting point to articulate your strengths and set priorities for future improvements. Assessments gauge risk, capacity, value and more.
---
Read case studies, and start the conversation:
Connect your team with the practical tools, original research and expertise to build and support information strategy in your organisation.
A Jinfo Subscription gives access to all Content (articles, reports, webinars) and Community.