Significant Enhancements to Nexis
Jinfo Blog
Wednesday, 11th February 2015
By Jan Knight
Abstract
Following her review of recent enhancements to Nexis, provider of premium curated business, industry and news information, Jan Knight gives her view of some of most significant new functionality.
Item
Nexis is a global research tool for business and industry that provides aggregated content made up of both licensed content as well as social media and online content. LexisNexis, the well-known publisher of Nexis, is a global company offering business and legal information to users in more than 100 countries.
This product allows users to discover, share and analyse content from more than 26,000 news and business sources and over 4,000 publications. The customer base includes a diverse set of sectors such as corporate, government and academic markets and is valuable for users in marketing, corporate communications, journalism and PR/advertising, as well as those working in competitive intelligence and market research.
Regular Enhancements
Many online searchers will be familiar with LexisNexis products and know that their content is global in nature as is their audience.
The company takes pride in being able to provide updated and robust content of all sorts, with individual content sources being added regularly. It also makes sure that technological enhancements are made on a regular basis to help users search, access and share that robust content as easily as possible.
Significant Search Enhancements
FreePint's review of Nexis includes a discussion of the recent enhancements to the US Nexis version. With the December 2014 release, the Nexis product is now the same globally, with only a few minor differences (i.e. US Legal tab, Live Chat).
A number of these improvements are related to the search interface and the layout of the search results. Even someone like myself, a current user of Nexis who was "quite happy" with the original search interface and results screens, quickly realised the benefits of the updates. Some of the enhancements in the options for sharing and delivering information were highlighted in my review and noted as time savers.
Word Wheels
Two enhancements worth pointing out are the Source Word Wheel and the Index Word Wheel, both tools created to enhance the search process by offering likely keywords and phrases as a user starts to type. Many readers will be accustomed to this type of search technology often used by search engines.
Comprehensive Review of Nexis Now Available
LexisNexis continues to listen to its customers and the enhancements they make reflect the goals and value of the company.
For more information on Nexis and the enhancements to the service, click here for the detailed Product Review of Nexis.
About this article

Related articles:

Related Blog items:

Related reports:
What's new at Jinfo?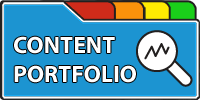 Improve your negotiation position, measure performance of your portfolio of external content, and communicate more effectively with stakeholders.
---
A Jinfo Subscription gets you access to activity-based content to move your projects forward, plus dynamic peer group discussions on meaty topics.
Benefit from our research
Our proven processes, resources and guidance will help your team make the shift from transaction centre to strategic asset.
---
Designed around the most common challenges and pain points for time- and resource-strapped information teams
Optimise your operations
Holistic content portfolio management
Future-proof your information service
Executive-ready communications
---
A tailored overview of our research and active discussion with your Jinfo analyst.
---
Measure your starting point to articulate your strengths and set priorities for future improvements. Assessments gauge risk, capacity, value and more.
---
Read case studies, and start the conversation:
Connect your team with the practical tools, original research and expertise to build and support information strategy in your organisation.
A Jinfo Subscription gives access to all Content (articles, reports, webinars) and Community.