The Role of Competitive Intelligence in Biopharma - Developing Market Access Strategies
Jinfo Blog
Monday, 23rd February 2015
Abstract
Yulia Aspinall considers the role of competitive intelligence in developing and marketing new drugs, and how information from FreePint can help information professionals harvest intelligence from sources such as specialist drug development databases, news platforms and knowledge software.
Item
It can take over 10 years and around $1 billion to develop a single new drug from its discovery in the lab to it being available for the treatment of patients. A key challenge for any biopharmaceutical company is therefore how to develop and market a drug which produces revenue that exceeds the research and development (R&D) cost.
To market a new drug two important decisions have to be reached:
Market authorisation
Obtaining reimbursement or coverage.
Market authorisation can be obtained by convincing regulatory agencies like the European Medicine Agency (EMA) in Europe and the Food and Drug Administration (FDA) in the US about the efficacy and safety of the drug. However, in order to ensure market uptake, a "value for money" assessment is increasingly being demanded by cash-strapped healthcare systems.
The market access strategy provided is generally specific for each market assessment. This process requires comparative market analysis, and a large number of market characteristics have to be taken into consideration, including current therapy standards, expected number of target patients, price and more.
CI to Support Market Access Strategies
Competitive intelligence (CI), as a process of gathering, analysing and interpreting internal and external information and intelligence on competitors and the competitive environment, can undoubtedly support the requirement of those who develop market access strategies.
Relevant to market access, comparative information and intelligence which is routinely collected and analysed by CI professionals, could be divided into four pillars:
Drug attributes (efficacy, safety, etc)
Drug development process (MOA, clinical trials, patents, etc)
Market and treatment (epidemiology, unmet needs, patients, etc)
Price, reimbursement, promotion (comparator price, clinical benefits, pricing models, payers, etc)
Figure 1: Information requirements for market access
Updates and Reviews from FreePint
FreePint often provides updates and reviews of information resources for competitive intelligence professionals, which can be also be used for harvesting and analysis of relevant market access information.
One such resource is Cortellis, which draws on well-known databases such as Thomson Pharma and IDRAC to offer a wealth of information across the entire drug development cycle. Here, users can find information on drugs, patents, epidemiology, scientific literature, pricing, regulatory documents and more. The ability of Cortellis technology to provide comparative analysis of different types of information is of particular relevance to market access professionals.
AdisInsight's new platform brings together three drug information databases: Clinical Trials Insight, R&D Insight, and Pharmacovigilance Insight.
PharmaCircle also provides both information and analysis on all aspects of the research-based and generic biopharmaceutical business with global coverage of research, development, regulatory, clinical, and business activities. Currently PharmaCircle includes 40 integrated databases (modules) providing a detailed analysis of drug delivery technologies, clinical trials, regulatory documents, marketed products, pipelines, deals, acquisitions, and supply chain details.
Analysis of various news resources helps to identify the relevant one to monitor biopharmaceutical markets in different countries, whilst articles on information analysis and visualisation tools can also assist with finding the right software to integrate and analyse vast amounts of information.
Finally, recent detailed reviews on knowledge and information management software, such as Intelligence Plaza, Comintelli and Digimind, can provide a good starting point for the sharing tools implementation, which can reduce duplication and save cost in information research, database purchasing and third party support.
About this article

Related articles:

Related Blog items:

Related reports:
What's new at Jinfo?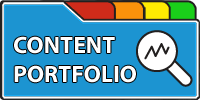 Improve your negotiation position, measure performance of your portfolio of external content, and communicate more effectively with stakeholders.
---
A Jinfo Subscription gets you access to activity-based content to move your projects forward, plus dynamic peer group discussions on meaty topics.
Benefit from our research
Our proven processes, resources and guidance will help your team make the shift from transaction centre to strategic asset.
---
Designed around the most common challenges and pain points for time- and resource-strapped information teams
Optimise your operations
Holistic content portfolio management
Future-proof your information service
Executive-ready communications
---
A tailored overview of our research and active discussion with your Jinfo analyst.
---
Measure your starting point to articulate your strengths and set priorities for future improvements. Assessments gauge risk, capacity, value and more.
---
Read case studies, and start the conversation:
Connect your team with the practical tools, original research and expertise to build and support information strategy in your organisation.
A Jinfo Subscription gives access to all Content (articles, reports, webinars) and Community.