Tableau Desktop - Visualising Business Intelligence
Jinfo Blog
Friday, 20th March 2015
By Andrew Lucas
Abstract
The business intelligence market is growing fast and there are a raft of players competing for a share of the market. One of the fastest growing is Tableau Software which is setting the pace for data visualisation. FreePint has reviewed its latest release Tableau Desktop 9.0.
Item

Business intelligence (BI) is a hot market, according to a report from Redwood Capital the global business intelligence market is growing at over 8% a year and is projected to reach $20.81 billion in 2018, up from $13.98 billion in 2013 (Business Intelligence Report April 2014).
The visibility of content plays an important part in BI and it is an area FreePint has been focusing on in the Topic Series "Making Information Visible".
As you would expect in such a fast growth sector, there is a lot of competition. Some large and well-established players, such as IBM, Oracle, SAP and SAS, are at the enterprise end of the market, with plenty of smaller and possibly more agile players innovating at the other end of the market.
Innovative Analytics from Tableau Software
A company which has been growing fast since its entry into the market in 2003 is Tableau Software, which was spun out of Stanford University.
It has won many plaudits for its innovative analytics and data visualisation services which have moved business intelligence away from the centralised IT-intensive applications of the past to individuals or groups of users within an organisation who want to undertake their own analytical work and to present their findings with high quality visuals.
Gartner recently placed Tableau as a leader in the Magic Quadrant for Business Intelligence & Analytics report (registration required).
Find Out More
As the company launches Tableau 9.0 we have undertaken a Mini Review of Tableau Desktop. The review looks at how Tableau connects to data, the technology underpinning the service, as well as giving a feel for how easy it is to use. In addition, we consider the value of the product as well as pricing.
The review also lists some of the competitors and alternative offerings available in the market.
This Blog Item is part of the FreePint Topic Series "Making Information Visible".
About this article
Blog post title: Tableau Desktop - Visualising Business Intelligence

Related articles:

Related Blog items:
What's new at Jinfo?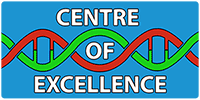 Latest in this Focus: Get started adapting the model to your environment with step-by-step guidance on practical activities for strategic planning. Define your own future where information is a strategic asset to your organisation.
---
What clients say about Centre of Excellence:
"My colleagues and I used your Known Fors activity, and we now have a vision as to who we are going to be. We already achieved ROI... a sincere thanks!" Director of Research and Information Services, international law firm
---
A Jinfo Subscription gets you access to activity-based content to move your projects forward, plus dynamic peer group discussions on meaty topics.
Benefit from our research
Our proven processes, resources and guidance will help your team make the shift from transaction centre to strategic asset.
---
Designed around the most common challenges and pain points for time- and resource-strapped information teams
Optimise your operations
Holistic content portfolio management
Future-proof your information service
Executive-ready communications
---
A tailored overview of our research and active discussion with your Jinfo analyst.
---
Measure your starting point to articulate your strengths and set priorities for future improvements. Assessments gauge risk, capacity, value and more.
---
Read case studies, and start the conversation:
Connect your team with the practical tools, original research and expertise to build and support information strategy in your organisation.
A Jinfo Subscription gives access to all Content (articles, reports, webinars) and Community.