Access to an Emerging Market - Starting Research in Brazil
Jinfo Blog
Friday, 20th March 2015
Abstract
Latin American business information specialist Mirjam Wolfrum provides a starting point for conducting research on companies, economic data and industries in Brazil. She also highlights some of the challenges such as the importance of local language (Portuguese) and local researchers.
Item
When conducting research in Brazil you need to know the main information providers and the country's regulations on access to information.
This blog helps you to understand what kind of information is obtainable from English sources and when you should consider involving a local partner or a Portuguese-speaking information expert.
Take Note of Decentralised Structures
Brazil is a federation with a strong governing authority for each state. Although the country's National Statistics Office publishes data on the main economic activities, be aware that a lot of information, especially on local or regional policies, regulations, taxes, statistics, reports and more will be available only on state level and often only in Portuguese.
Brazil's business and information structures can therefore be difficult to navigate. The good news is that there is a law on the right to information regarding government information.
Company Information
Accessibility of company information depends on the size and type of the firm.
Large companies usually provide information in English. Financial information on companies listed on the stock market is easily obtainable as well.
For information on any company, especially when it comes to SMEs, the commercial registers (Juntas Comerciais) are excellent starting points for your research. But there are four problems:
All this information is only available in Portuguese
You need to find out in which state the organisation you are looking for is located
There is no interface to facilitate nationwide research on companies, which means that you need to go to the commercial register of the corresponding state and deal with different layouts and search options
You need to login with a Brazilian tax number (CPF).
The most common types of SME in Brazil are:
Portuguese name

English name

Possible structures

Sole Proprietorship

- Micro-entrepreneur

- Microenterprise (ME: Microempresa)

- Small business (EPP: Empresa de Pequeno Porte)

- Regular company (Empresa normal)

- Microenterprise

- Small business

- Regular company

Sociedade empresária limitada

LLC: Limited Liability Company

- Microenterprise

- Small business

- Regular company
They all have to register with the commercial register of their state, except for one, the solo micro-entrepreneur.
Find Out More
If you are interested in Brazilian business information, resources for economic and company data, the subscription article "Insider Knowledge - Researching Brazil" will provide you with important facts about the country's business and information structures, main industries, cultural differences and pitfalls, and with the key information sources to successfully start researching Brazil.
About this article

Related articles:

Related Blog items:

Related reports:
What's new at Jinfo?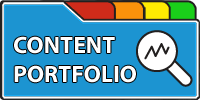 Improve your negotiation position, measure performance of your portfolio of external content, and communicate more effectively with stakeholders.
---
A Jinfo Subscription gets you access to activity-based content to move your projects forward, plus dynamic peer group discussions on meaty topics.
Benefit from our research
Our proven processes, resources and guidance will help your team make the shift from transaction centre to strategic asset.
---
Designed around the most common challenges and pain points for time- and resource-strapped information teams
Optimise your operations
Holistic content portfolio management
Future-proof your information service
Executive-ready communications
---
A tailored overview of our research and active discussion with your Jinfo analyst.
---
Measure your starting point to articulate your strengths and set priorities for future improvements. Assessments gauge risk, capacity, value and more.
---
Read case studies, and start the conversation:
Connect your team with the practical tools, original research and expertise to build and support information strategy in your organisation.
A Jinfo Subscription gives access to all Content (articles, reports, webinars) and Community.