How Important Are Helpdesks for Banking Information Products?
Jinfo Blog
Monday, 24th August 2015
Abstract
Find out why the support function offered by information vendors in the banking and financial sector is so important and how researcher Eileen Steer puts four key vendors under her scrutiny.
Item
With so many information products on the market in the banking and financial services sector offering similar functionality, it can be difficult deciding which product to opt for. Price and range of content are both important factors but the customer support function is increasingly of paramount importance to information managers.
Many information providers claim to offer 24/7 support but do they deliver? This is a question that Eileen Steer sets out to answer in her article "Determining the Value of Information Products for the Banking Sector - the Impact of Helpdesks" (subscription required).
As a specialist freelance researcher for corporate finance and investment management companies, Eileen was able to draw on her own extensive experience supported by interviews with FreePint clients working for some of the major banks and financial institutions.
Eileen explains "Information managers place a great deal of emphasis on this support role when considering products for their organisations. If providers have a reputation for having an ineffective support service, then managers take this into consideration when buying in new products or renewing contracts."
In her article she identifies essential criteria for support functions as and takes a look at the support function of four leading providers of information in the banking and financial services sector:
FactSet
Bloomberg
Thomson Reuters.
Vendors have begun to recognise the vital role of the support function and have invested heavily in the technology needed along with other measures such as staff training. Eileen comments, "The banking and financial services industry is fast moving, and most end-users need a quick and accurate response to their questions. If these basic needs are not being met, then the end-user will go to another product to get the answer".
FreePint Subscribers can login now to read the article "Determining the Value of Information Products for the Banking Sector - the Impact of Helpdesks" where Eileen draws on her experience as a researcher using these products, feedback from other FreePint customers and vendor responses.
About this article
Blog post title: How Important Are Helpdesks for Banking Information Products?

Related Blog items:
What's new at Jinfo?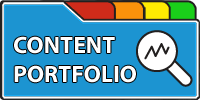 Improve your negotiation position, measure performance of your portfolio of external content, and communicate more effectively with stakeholders.
---
A Jinfo Subscription gets you access to activity-based content to move your projects forward, plus dynamic peer group discussions on meaty topics.
Benefit from our research
Our proven processes, resources and guidance will help your team make the shift from transaction centre to strategic asset.
---
Designed around the most common challenges and pain points for time- and resource-strapped information teams
Optimise your operations
Holistic content portfolio management
Future-proof your information service
Executive-ready communications
---
A tailored overview of our research and active discussion with your Jinfo analyst.
---
Measure your starting point to articulate your strengths and set priorities for future improvements. Assessments gauge risk, capacity, value and more.
---
Read case studies, and start the conversation:
Connect your team with the practical tools, original research and expertise to build and support information strategy in your organisation.
A Jinfo Subscription gives access to all Content (articles, reports, webinars) and Community.