Tuesday, 8th December 2015
Abstract
Information managers from all sectors are searching for accurate content. There is plenty of information on the internet available through search engines such as Google. The challenge for information professionals in the legal sector is how to decide the true value of content when searching for news, people, and public and company information.
Item
Challenges of Information Services
Information professionals in the legal and business sector have access to traditional services containing news and other sources that fulfil their research needs. Through the years there have been up-and-coming competitors emerging on the knowledge services scene and using new technology to provide similar content.
Along with the opportunity to access a plethora of resources is the challenge for managers to decide which items are beneficial to their company or law firm based on the quality and value of the content.
FreePint's current Topic Series "News, and Other Commodities" includes articles, reports and webinars that will help those who are facing these obstacles.
Another challenge faced by information professionals is that of working with the IT department. From January to March 2016, the FreePint Research Focus "Strategic Alignment of IS and IT" will focus on enabling content experts and technology experts to better understand, work together and achieve mutual goals around the value of information in their businesses.
Examine the Value of Information
With research, information managers are facing a struggle to locate the right supplier or vendor to address their information needs and are looking into free and subscription-based sources suitable for their own time and budgetary restraints.
The article "Information Sources for Industry Developments" helps you choose information resources whether researching yourself or relying on industry reports. During this evaluation process, you can ask yourself "Is this Subscription-Based Company Information Service Still Worth the Fee?"
According to Michael Levy's article "Detecting Sales Opportunities via Sales Triggers", potential clients can research vendors and their competitors, allowing buyers to play on an even field with sellers. Meanwhile the article "Q&A with Bureau van Dijk - Global Business Intelligence", discusses how customer feedback helps improve BvD's products and services.
Our Content is the broad platform through which we publish research-based insights. Community provides the environment to discuss them with peers. Consulting tailors the insight to your needs. Find the right FreePint Subscription level to meet your needs.
Recent Subscription Content of particular interest to our customers in the legal sector:
Articles
Reports
Webinars
About this article
Blog post title: FreePint for Legal

Related Blog items:
What's new at Jinfo?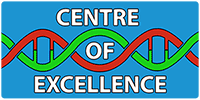 Latest in this Focus: Get started adapting the model to your environment with step-by-step guidance on practical activities for strategic planning. Define your own future where information is a strategic asset to your organisation.
---
What clients say about Centre of Excellence:
"My colleagues and I used your Known Fors activity, and we now have a vision as to who we are going to be. We already achieved ROI... a sincere thanks!" Director of Research and Information Services, international law firm
---
A Jinfo Subscription gets you access to activity-based content to move your projects forward, plus dynamic peer group discussions on meaty topics.
Benefit from our research
Our proven processes, resources and guidance will help your team make the shift from transaction centre to strategic asset.
---
Designed around the most common challenges and pain points for time- and resource-strapped information teams
Optimise your operations
Holistic content portfolio management
Future-proof your information service
Executive-ready communications
---
A tailored overview of our research and active discussion with your Jinfo analyst.
---
Measure your starting point to articulate your strengths and set priorities for future improvements. Assessments gauge risk, capacity, value and more.
---
Read case studies, and start the conversation:
Connect your team with the practical tools, original research and expertise to build and support information strategy in your organisation.
A Jinfo Subscription gives access to all Content (articles, reports, webinars) and Community.