Jinfo Feedback - Imminent End of Morningstar's "Company Intelligence"
Jinfo Blog
Tuesday, 15th March 2016
Abstract
With Morningstar's "Company Intelligence" product being discontinued this summer, we're investigating what plans customers are making to fill the void that this will leave. We'd love to hear your views.
Item
We recently received a query from a customer about Morningstar's "Company Intelligence" product, which is being discontinued by Morningstar at the end of July 2016.
This customer has used Company Intelligence for data on listed companies: "Essentially we're getting a tearsheet we'd otherwise have to get elsewhere. Audit market share, quick company screening, FTSE, director change alerts and RNS alerts are also valuable, as well as advisor data."
One question is whether it makes more sense to replace this product, or instead to secure multiple sources that address different areas of what Company Intelligence has covered.
We're planning coverage of competitors and other resources to support this customer and any others in the same position.
Share Your Views
I invite you to email me at robin.neidorf@jinfo.com to add your perspective to our research:
Do you use Company Intelligence, and if so, how are you planning to address the loss of the product?
How do you source this type of information currently?
Where do you fall on the spectrum of preferring a "one-stop resource" versus securing different resources that are better positioned to provide specific information?
All input will be held confidential, but if you prefer to submit your comments anonymously, you can do so on our contact form.
About this article
Blog post title: Jinfo Feedback - Imminent End of Morningstar's "Company Intelligence"

Related articles:
What's new at Jinfo?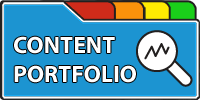 Improve your negotiation position, measure performance of your portfolio of external content, and communicate more effectively with stakeholders.
---
A Jinfo Subscription gets you access to activity-based content to move your projects forward, plus dynamic peer group discussions on meaty topics.
Benefit from our research
Our proven processes, resources and guidance will help your team make the shift from transaction centre to strategic asset.
---
Designed around the most common challenges and pain points for time- and resource-strapped information teams
Optimise your operations
Holistic content portfolio management
Future-proof your information service
Executive-ready communications
---
A tailored overview of our research and active discussion with your Jinfo analyst.
---
Measure your starting point to articulate your strengths and set priorities for future improvements. Assessments gauge risk, capacity, value and more.
---
Read case studies, and start the conversation:
Connect your team with the practical tools, original research and expertise to build and support information strategy in your organisation.
A Jinfo Subscription gives access to all Content (articles, reports, webinars) and Community.