CB Insights for Sales - Effectively Target Venture Hubs
Jinfo Blog
Friday, 27th May 2016
Abstract
Information on fast growth companies is a traditional weakness of sales intelligence platforms, our mini review of CB Insights for Sales looks at how it performs in that space.
Item
Finding information on private equity and venture capital has recently got easier with the launch of CB Insights for Sales in August 2015. We were interested to review the new funding database which was boosted by a $10 million Series A financing in November.
Our Mini Review of CB Insights for Sales is now online, reviewed for Jinfo by sales intelligence specialist Michael Levy.
He explains, "CB Insights for Sales is designed for strategic sales teams that target fast growth companies - information on fast growth companies is a traditional weakness of sales intelligence platforms."
As well as sales teams, "The product is also valuable for investors, corporate M&A teams, and business development executives in technology, consulting, executive recruitment, and marketing services."
Technology Drivers
The use of machine learning in databases is on the rise and whilst CB Insights currently gains 70% of its company intelligence from web crawling and 30% from investors and companies, the company's CEO, Anand Sanwal, reports that the balance is set to change to 50/50 "within 12 months".
Some of the standout features are underpinned by technology.
Michael highlights the job posting analytics as one of the most interesting, adding insights not provided by other solutions: "While other sales intelligence solutions provide current job postings, CB Insights analyses weekly postings over the past year. Users can click on any week and see historical job opening counts by category, level, and in total. Users can even click on a posting title to see full details of current and historical posts on Indeed."
Find Out More
For more information about why CB Insights for Sales should be considered by companies whose sales teams need "accurate, timely profiles of high-growth companies", including information on the extensive range of list building and search tools, and where the database sits in the competitive environment, read the Mini Review of CB Insights for Sales.
About this article
Blog post title: CB Insights for Sales - Effectively Target Venture Hubs

Related articles:
What's new at Jinfo?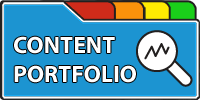 Improve your negotiation position, measure performance of your portfolio of external content, and communicate more effectively with stakeholders.
---
A Jinfo Subscription gets you access to activity-based content to move your projects forward, plus dynamic peer group discussions on meaty topics.
Benefit from our research
Our proven processes, resources and guidance will help your team make the shift from transaction centre to strategic asset.
---
Designed around the most common challenges and pain points for time- and resource-strapped information teams
Optimise your operations
Holistic content portfolio management
Future-proof your information service
Executive-ready communications
---
A tailored overview of our research and active discussion with your Jinfo analyst.
---
Measure your starting point to articulate your strengths and set priorities for future improvements. Assessments gauge risk, capacity, value and more.
---
Read case studies, and start the conversation:
Connect your team with the practical tools, original research and expertise to build and support information strategy in your organisation.
A Jinfo Subscription gives access to all Content (articles, reports, webinars) and Community.