My Favourite Tipples from a Twitter research expert
Jinfo Blog
Thursday, 17th November 2016
By Wasim Ahmed
Abstract
My Favourite Tipples are shared by Wasim Ahmed, a social media researcher and consultant who shares his favourite sources in the area of social listening, Twitter and analysis.
Item
I'm a PhD candidate and research associate currently carrying out research into using Twitter data to provide insights into health conditions and health-related events. My interests include health informatics, social media and data mining and the Tipples I've selected reflect these.
The New Social Media New Social Science Twitter network, Twitter account, and blog: Some of my favourite people within the field contribute to this hashtag and account on a regular basis. For instance, recent articles in the field, blog posts, events, and so forth will be shared frequently. This network has really helped increase my knowledge of social media research, and I have been able to network with some really great people. I would highly recommend this network to academics and anyone else looking to conduct social media research.
Impact Blog: From the London School of Economics and Political Sciences, the Impact Blog is a fantastic resource for social media scholars. I would highly recommend taking a look at the social media sub-section which contains a host of excellent posts concerning various aspects of social media research. My favourite resource on the Impact Blog (written by me!) which I refer my students to is a post about software which can be used to capture data from Twitter.
NodeXL: This is a Microsoft Excel plugin which can be used to capture and analyse data from a number of social media platforms such as Twitter, Facebook and Instagram. The NodeXL graph gallery contains a host of keywords and hashtags which have been analysed and visualised stretching back a few years. I know many students who have used analysis produced in the graph gallery in their dissertations.
Visibrain: This tool analyses social media topics in real-time, and the blog contains a host of previous topics which have been visualised and analysed, such as the recent US elections. Accessing data in order to gain insight into certain topics can be costly, and the Visibrain blog is a great resource of high quality blog posts on a range of issues.
For fun:
Pulsar blog: A source I refer to for non-work related reasons is the Pulsar blog, which contains up-to-date and relevant news relating to social media. Pulsar is world-leading in social listening, and the blog is a great way to keep up to date with developments within the social data industry.
An article in Jinfo I found particularly interesting:
One of my favourite recent articles was by Shimrit Janes titled "Applying lessons learned from current awareness to data analytics". Information professionals may have strong skills in the area of current awareness and the post looked at how informational professionals could evolve this process in order to apply those skills to the field of data analytics.

Contribute Your "My Favourite Tipples"
Would you like to share your "My Favourite Tipples" with the Jinfo audience? For contributor guidelines email catherine.dhanjal@jinfo.com or visit the Publish with Jinfo page.
About this article
Blog post title: My Favourite Tipples from a Twitter research expert

Related articles:

Related Blog items:
What's new at Jinfo?
Jinfo Overview - August 2021
View on YouTube
---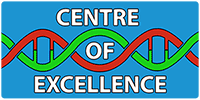 Latest in this Focus: Get started adapting the model to your environment with step-by-step guidance on practical activities for strategic planning. Define your own future where information is a strategic asset to your organisation.
---
What clients say about Centre of Excellence:
"Jinfo's Pillars of Service and Known Fors activities feed our overall mission and vision. Everything we do has to align with these, and if it doesn't, we ask the question, 'Why are we doing this?' We can communicate more effectively what we do and move away from the transactional view. Let me stress... there is a huge return on this work. It allows us to chart our own destiny." Director of Information Services, pharmaceutical industry
---
A Jinfo Subscription gets you access to activity-based content to move your projects forward, plus dynamic peer group discussions on meaty topics.
Benefit from our research
Our proven processes, resources and guidance will help your team make the shift from transaction centre to strategic asset.
---
Designed around the most common challenges and pain points for time- and resource-strapped information teams
Optimise your operations
Holistic content portfolio management
Future-proof your information service
Executive-ready communications
---
A tailored overview of our research and active discussion with your Jinfo analyst.
---
Measure your starting point to articulate your strengths and set priorities for future improvements. Assessments gauge risk, capacity, value and more.
---
Read case studies, and start the conversation:
Connect your team with the practical tools, original research and expertise to build and support information strategy in your organisation.
A Jinfo Subscription gives access to all Content (articles, reports, webinars) and Community.