My Favourite Tipples from a business analytics professional
Jinfo Blog
Wednesday, 30th November 2016
Abstract
My Favourite Tipples are shared by Denise Carter, owner of DCision Consult, a competitive intelligence & business analytics service provider to the pharmaceutical & biotechnology industries. She shares her favourite online resources in areas from mind mapping to data visualisation.
Item
As a researcher working across competitive intelligence and knowledge analytics in the biopharmaceutical field, I need tools that can save me time in managing my client projects. The more time I can devote to searching for data and then analysing the results and putting together all the pieces so that I can deliver the best answers to my clients' questions, the better!
ReadCube: I came across ReadCube whilst doing some initial information gathering for one of the first projects I had when I started DCision Consult and I found it incredibly user-friendly.

It can be downloaded and used for free, although I do pay the small annual premium charge so that I can share my documents across my different devices. I particularly like the features where I can upload PDFs directly from my computer, or add a reference directly from PubMed. I also appreciate that I can organise by folders and sub-folders and have one reference in multiple folders. I use ReadCube almost daily to organise my secondary information resources for individual projects and add annotations.
Easel.ly: I love visualising data. I've used Easel.ly to create a number of infographics and I find it very straightforward to use, both using templates or just going freestyle, plus it's easy to export the finished documents. And it's free!
MindNode: When I'm thinking through a large project or a complex topic I love using a mind mapping tool to break down the project or subject into more manageable chunks. I picked this one as it was free for Mac. It's not super sophisticated but it is quick and simple to use and has enough basic features for my needs, including a few export options.
theSkimm: An American client forwarded this, primarily as a style example of a quick news email alert that had some personality. Most days if I have time, I do "skim" through it. It does have its own style but it is generally an informative and well-summarised selection of the top stories of the past 24 hours. There is a US focus but it covers world events too.
For fun:
The Arts Desk: I make no apologies for being a huge TV addict. There is nothing I love more than watching a good detective drama, especially a Nordic Noir or three. I series link everything on BBC Four at 9pm on a Saturday.

When I'm not watching TV I love reading TV reviews - amongst my favourites are those of The Arts Desk. It's free but I do pay the optional small annual fee to support their journalists. The Arts Desk covers much more than TV though and their music, comedy and theatre reviews help me keep up-to-date with the cultural scene in the UK.
An article in Jinfo which I found particularly interesting:
Contribute Your "My Favourite Tipples"
Would you like to share your "My Favourite Tipples" with the Jinfo audience? For contributor guidelines email catherine.dhanjal@jinfo.com or visit the Publish with Jinfo page.
About this article
Blog post title: My Favourite Tipples from a business analytics professional

Related articles:

Related Blog items:
What's new at Jinfo?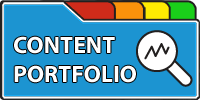 Improve your negotiation position, measure performance of your portfolio of external content, and communicate more effectively with stakeholders.
---
A Jinfo Subscription gets you access to activity-based content to move your projects forward, plus dynamic peer group discussions on meaty topics.
Benefit from our research
Our proven processes, resources and guidance will help your team make the shift from transaction centre to strategic asset.
---
Designed around the most common challenges and pain points for time- and resource-strapped information teams
Optimise your operations
Holistic content portfolio management
Future-proof your information service
Executive-ready communications
---
A tailored overview of our research and active discussion with your Jinfo analyst.
---
Measure your starting point to articulate your strengths and set priorities for future improvements. Assessments gauge risk, capacity, value and more.
---
Read case studies, and start the conversation:
Connect your team with the practical tools, original research and expertise to build and support information strategy in your organisation.
A Jinfo Subscription gives access to all Content (articles, reports, webinars) and Community.