S&P Capital IQ - deep financial data
Jinfo Blog
Monday, 16th October 2017
Abstract
The S&P Capital IQ platform has been freshly reviewed by Jinfo for 2017. Read about the enhancements that have been made to the sophisticated web-based platform and how the product continues to provide deep financial data and information on millions of companies, as well as data on markets, industries and people.
Item
When choosing a premium platform for the global analysis of corporate, people and market data, idea generation, and workflow management, S&P Capital IQ is likely to be on your shortlist.
Excellent tools and workflow
S&P Capital IQ is a product of New York-based S&P Global, who specialise in financial information and analytics.
Described as a "single source for a powerful array of financial data, analytics and research", the product dives even deeper; covering information on private and public company executives, board members and investment professionals.
Since Jinfo last reviewed S&P Capital IQ in 2015, regular product updates and enhancements to the user experience have been made, warranting further investigations.
Andrew Lucas, author of the 2017 report, explains:
"In Jinfo's view, the S&P Capital IQ platform provides an excellent set of tools and workflow capabilities for the analysis of corporate, people and market data."
iPad app and Chinese content
When Jinfo first reviewed the product in May 2015, we were impressed by its highly structured company financial data, along with industry and other related data.
Since then, developments include:
Enhanced user dashboard
A new iPad app
Addition of new content
Expanded company financial data
Debt data for thousands of Chinese companies is now available
New "keyword" functionality now included.
To find out more, read the full product review of S&P Capital IQ. The report covers:
Changes to the product
What other data is available
New features
Value
Help and training available
Competitor landscape
Product maturity and development plans
The pricing model.
Jinfo Subscribers can log in now to read our "Product review of S&P Capital IQ".
If you do not have a Jinfo Subscription, you can purchase this report with a credit card.
About this article

Related articles:

Related Blog items:

Related reports:
What's new at Jinfo?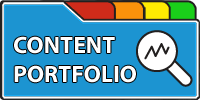 Improve your negotiation position, measure performance of your portfolio of external content, and communicate more effectively with stakeholders.
---
A Jinfo Subscription gets you access to activity-based content to move your projects forward, plus dynamic peer group discussions on meaty topics.
Benefit from our research
Our proven processes, resources and guidance will help your team make the shift from transaction centre to strategic asset.
---
Designed around the most common challenges and pain points for time- and resource-strapped information teams
Optimise your operations
Holistic content portfolio management
Future-proof your information service
Executive-ready communications
---
A tailored overview of our research and active discussion with your Jinfo analyst.
---
Measure your starting point to articulate your strengths and set priorities for future improvements. Assessments gauge risk, capacity, value and more.
---
Read case studies, and start the conversation:
Connect your team with the practical tools, original research and expertise to build and support information strategy in your organisation.
A Jinfo Subscription gives access to all Content (articles, reports, webinars) and Community.