Practical Action on Jinfo's Research Focus on data analytics, from a research manager's perspective
Jinfo Blog
Wednesday, 21st March 2018
Abstract
The Insights and Actions report from the Research Focus, "Stake your claim in the success of data analytics", is available now for all site visitors. We asked Nancy Snell, research lead at North Highland, a worldwide consultancy firm, how she and her team have been using the data analytics resources from the Research Focus.
Item
How are the articles, webinars and Community sessions from the Research Focus, "Stake your claim in the success of data analytics", being used? We spoke to Nancy Snell, research lead at North Highland, a worldwide consultancy firm, who shared with us what she has learned from the current Research Focus and she plans to apply it.
Jinfo: What did you find most valuable about the Research Focus?
Nancy Snell: Its relevancy. I've been working in business research for over 15 years and data analytics is now a major component of my research deliverables.
Jinfo: Were there any articles or reports which you found particularly useful?
Nancy Snell: We've started our shift towards more analytics using the term "value add". But value add isn't measurable. So this report on measuring contribution provided me with some guidelines and ideas that will be useful in proving value. And the article on data analytics as the domain of the information professional simply spoke to me as a good overall perspective.
Jinfo: How did it affect your thinking?
Nancy Snell: I've been shifting my work focus into data and analytics for the past several years. This Research Focus helps to articulate and validate that data analytics should be our focus.
Jinfo: How does Jinfo help you to stay ahead of the curve on technology developments and gain other insights?
Nancy Snell: I, unfortunately, tend to overuse the phrase "thinking outside of the box". But that is the reality of a high-pressure work environment. You tend to stay focused on the tasks at hand to keep projects moving forward. Jinfo helps me to think outside the box and increases my awareness of the current trends in the industry.
About Nancy Snell


Nancy Snell is a research and information professional with over 20 years of experience in research, analysis, competitive intelligence, project management and business development research. Her first career was in journalism writing articles for print newspapers and magazines. A desire to learn how to better organise data led to a graduate degree in library sciences and a move into consulting research. She has been active in SLA, serving as past president of the Georgia SLA chapter.
Find out more
The main lessons learned from this three-month Research Focus, plus a thematic index to all content published, are included in the Insights and Actions report from the Research Focus "Stake your claim in the success of data analytics". Visit the Research Focus page to get your copy.
About this article
Blog post title: Practical Action on Jinfo's Research Focus on data analytics, from a research manager's perspective

Related articles:

Related Blog items:
What's new at Jinfo?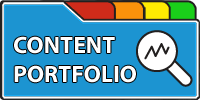 Improve your negotiation position, measure performance of your portfolio of external content, and communicate more effectively with stakeholders.
---
A Jinfo Subscription gets you access to activity-based content to move your projects forward, plus dynamic peer group discussions on meaty topics.
Benefit from our research
Our proven processes, resources and guidance will help your team make the shift from transaction centre to strategic asset.
---
Designed around the most common challenges and pain points for time- and resource-strapped information teams
Optimise your operations
Holistic content portfolio management
Future-proof your information service
Executive-ready communications
---
A tailored overview of our research and active discussion with your Jinfo analyst.
---
Measure your starting point to articulate your strengths and set priorities for future improvements. Assessments gauge risk, capacity, value and more.
---
Read case studies, and start the conversation:
Connect your team with the practical tools, original research and expertise to build and support information strategy in your organisation.
A Jinfo Subscription gives access to all Content (articles, reports, webinars) and Community.