Subscription picks for August
Jinfo Blog
Tuesday, 4th September 2018
Abstract
Jinfo's Head of Product, Catherine Dhanjal, highlights a must-read article, report, webinar and Community session from August, on areas from negotiating with vendors to proving the value of the information centre and using automation for increased efficiency.
Item
Choosing some highlights from our content and events is particularly fun this month as I'm also excited to announce my change of role within Jinfo.
In my new role as Head of Product, I'm responsible for the development, production and quality assurance for Jinfo's product and service lines across Content, Community and Consulting. What's particularly thrilling is that the new role includes dedicated time to focus on driving incremental and bigger enhancements across our products, from our content to our events, and you'll see some of those developments already coming through.
Article: The question of the value that the information centre offers the business is one which must constantly be answered. In "What problem does your information centre solve?", Rebecca Gebhardt Brizi provides highlights from a recent Jinfo Community session plus her own experience of working for a software service provider and now as an operations consultant. She provides a series of strategic questions to answer and key areas to be proactive around, as well as useful next steps.
Report: In addition to the original market research we carry out four times a year within each Research Focus, Jinfo tackles additional topics through surveys and in-depth interviews, and offers practical business models to use within your own organisation.

One of the models we published in August, "Jinfo model - automation and optimisation", provides a practical overview of the benefits of moving towards best practice in use of automation, along with the pitfalls of common practice. This model also showcases recent design enhancements we're implementing, including increased use of visuals and colour, and a version of the model to print off and complete for your own organisational practices.
Webinar: Our regular programme of webinars offers superb at-your-desk, at-your-convenience learning and an alternative way to absorb information or get up to speed on an issue. These 60-minute sessions are available live or to view post-session at your leisure, and for sessions since January 2018 the decks and speaker notes are also posted online.

Part of our Research Focus, "Benchmark information roles - Jinfo models of excellence", the August webinar "State of the industry for automation", focused on how organisations can tap into technology and leverage new platforms and tools to make their working environment more efficient. The model above complements this theme.


Community session: Our live, confidential, facilitated Community sessions tackle topics from strategic planning to enhancing departmental skills. See our upcoming sessions here. In order to preserve confidentiality, these sessions are not recorded; the deck and speaker notes are available for sessions from January 2018 onwards.

In May we launched regular role-based sessions, and our August "Jinfo for content purchasing" event provided a great forum for people responsible for managing content portfolios or specifying products. In this session, discussion centred around negotiating contracts, obtaining meaningful usage statistics, dealing with large increases in fees, and vendors being intractable over fee increases.

If you don't yet have Community on your Subscription and would like the opportunity to attend a session, contact me for a taster invitation.

(Please note that all new subscriptions include Community - the option to have Content-only has been phased out.)
Next steps
Book into a live walkthrough with me to find out more about what's available in a Subscription


Visit our "What's new" dashboard to see the most recent articles, reports and blogs in one place, together with upcoming webinar and Community session listings
Get a sense of what other readers find of interest by checking out the trending articles and blog items
Share what's upcoming with our monthly "Forthcoming in Jinfo" PDF, for a sneak peek into the month ahead
If you have a suggestion, do contact me, your thoughts are always welcome.
About this article
Blog post title: Subscription picks for August

Related articles:

Related reports:
What's new at Jinfo?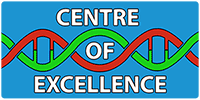 Latest in this Focus: Get started adapting the model to your environment with step-by-step guidance on practical activities for strategic planning. Define your own future where information is a strategic asset to your organisation.
---
What clients say about Centre of Excellence:
"My colleagues and I used your Known Fors activity, and we now have a vision as to who we are going to be. We already achieved ROI... a sincere thanks!" Director of Research and Information Services, international law firm
---
A Jinfo Subscription gets you access to activity-based content to move your projects forward, plus dynamic peer group discussions on meaty topics.
Benefit from our research
Our proven processes, resources and guidance will help your team make the shift from transaction centre to strategic asset.
---
Designed around the most common challenges and pain points for time- and resource-strapped information teams
Optimise your operations
Holistic content portfolio management
Future-proof your information service
Executive-ready communications
---
A tailored overview of our research and active discussion with your Jinfo analyst.
---
Measure your starting point to articulate your strengths and set priorities for future improvements. Assessments gauge risk, capacity, value and more.
---
Read case studies, and start the conversation:
Connect your team with the practical tools, original research and expertise to build and support information strategy in your organisation.
A Jinfo Subscription gives access to all Content (articles, reports, webinars) and Community.