My Favourite Tipples from a clinical librarian and search specialist
Jinfo Blog
Wednesday, 24th October 2018
Abstract
My Favourite Tipples are shared by Natasha Chowdory, a clinical information specialist in the NHS. She shares some of the specialised resources she uses for healthcare and biomedical topics.
Item
The aim of my role as a search specialist in the NHS is to keep up with interesting clinical research and new methods of searching that make me better at spotting good or bad practice across the articles I look at. Here are some of the sources I turn to frequently:
PubMed: This is a free search engine that pulls information from MEDLINE, and abstracts on life sciences and biomedical topics. The United States National Library of Medicine (NLM) at the National Institutes of Health maintains the database. As a clinical librarian, this will usually be the first place I go when a query is sent through. The incredibly intuitive search string set-up means that you can track what you're looking for, and how many results correspond to that search.
The King's Fund: The King's Fund is an independent charity working to improve health and care in England. This is where I go when I want specific reports/blogs about the management side of healthcare in the UK. They also offer great introductory videos and have recently collaborated with FutureLearn on a course explaining the NHS. (I have signed up!)
Trip Database: Trip is a clinical search engine designed to allow users to quickly and easily find, and use, high-quality research evidence to support their practice and/or care. As well as research evidence, they allow you to search across other content types including images, videos, patient information leaflets, educational courses and news. One of the best features is that it ranks evidence, i.e. primary, systematic review, e-textbook etc.
NICE Evidence: NICE (National Institute for Health & Care Excellence) provides national guidance and advice to improve health and social care. The NICE Evidence resources are provided for all NHS England staff and are a good place to check for existing guidelines. If I'm doing a clinical search, this will be one of my ports of call to see if anything already exists. (You would definitely use this in line with Trip and PubMed for it to be really helpful though!)
All of these sites, barring The King's Fund, are highly specialised and you do need institutional/organisational log-in, as well as specialised training, to be able to utilise them to their full capacity. These are definitely not resources you check on a whim!
For fun:
The Atlantic: This site is one I come back to time and time again because of its in-depth reporting on issues that matter to me. It covers politics and culture and usually reports on topics that aren't seen as "newsworthy". I recently read the article "What's the Loneliest You've Ever Felt?" and it really resonated with me (and probably every young person) and made me feel less alone as it documents lots of experiences of loneliness. And "The 'Product of Its Time' Defense: No Excuse for Sexism and Racism" delves into ways in which we dismiss sexism and racism in certain books as "products of their time" when really we should be holding them to account. There are really good examples of Dickens, Eliot, Poe and Austen here.
A recent Jinfo article I found particularly interesting:
There are so many here that are relevant to what I do! If I had to choose a couple they would be the report, "Research Focus Insights and Actions 'The information team with the right stuff'" because I think every information team needs to revisit their core strategy every so often. Sometimes a team has evolved over four, five, or 10 years and you need to look at your users and what they want, and if you're providing what they want. Helen Josephine's article, "Carving out time for strategic thinking" really resonated with me because this is what my team currently needs to be doing. Fitting it around our day-to-day jobs is the challenge but one that I look forward to attempting.
Contribute your "My Favourite Tipples"
Would you like to share your "My Favourite Tipples" with the Jinfo audience? For contributor guidelines email catherine.dhanjal@jinfo.com or visit the Publish with Jinfo page.
About this article
Blog post title: My Favourite Tipples from a clinical librarian and search specialist

Related Blog items:
What's new at Jinfo?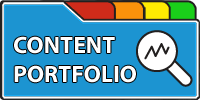 Improve your negotiation position, measure performance of your portfolio of external content, and communicate more effectively with stakeholders.
---
A Jinfo Subscription gets you access to activity-based content to move your projects forward, plus dynamic peer group discussions on meaty topics.
Benefit from our research
Our proven processes, resources and guidance will help your team make the shift from transaction centre to strategic asset.
---
Designed around the most common challenges and pain points for time- and resource-strapped information teams
Optimise your operations
Holistic content portfolio management
Future-proof your information service
Executive-ready communications
---
A tailored overview of our research and active discussion with your Jinfo analyst.
---
Measure your starting point to articulate your strengths and set priorities for future improvements. Assessments gauge risk, capacity, value and more.
---
Read case studies, and start the conversation:
Connect your team with the practical tools, original research and expertise to build and support information strategy in your organisation.
A Jinfo Subscription gives access to all Content (articles, reports, webinars) and Community.