IncFact - major information on midsized companies
Jinfo Blog
Tuesday, 27th November 2018
Abstract
If your work involves researching private companies in the US, you'll be interested in why we recently published a mini review of IncFact, a company information and business discovery engine that covers around 3 million mainly privately held, midsized US companies.
Item
Unlike public companies, private companies in the US do not need to file with the Securities and Exchange Commission (SEC) so you need to be a bit more creative when researching them.
IncFact, a relatively new and welcome addition to this landscape, is a company information and business discovery engine covering up to 3 million US companies, mostly privately held, midsized companies. Take a look at our mini review of IncFact to find out more.
An increased demand for private company data
At a time when the number of firms listing on the US stock exchange is in decline, there is an increased demand for data on private, midsized companies entering the market, particularly in the high-tech sector.
IncFact is useful for those working in competitive intelligence as well as private equity firms and hedge funds, for finding deals and for due diligence.
Read our recently published mini review of IncFact to find out about its nearly 3 million public and private companies, gain an understanding of how companies fit together, and its list-building functionality.
Find out more
If you have a Jinfo Subscription you can log in now to read our mini review of IncFact to find out more about its wide range of configurable options and how it can help you better manage all your resources in one place.
If you don't have a Jinfo Subscription but would like to read this product review plus many more reviews, research reports, and attend our events, find out how to start your Subscription here.
About this article
Blog post title: IncFact - major information on midsized companies

Related articles:

Related reports:
What's new at Jinfo?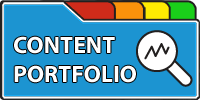 Improve your negotiation position, measure performance of your portfolio of external content, and communicate more effectively with stakeholders.
---
A Jinfo Subscription gets you access to activity-based content to move your projects forward, plus dynamic peer group discussions on meaty topics.
Benefit from our research
Our proven processes, resources and guidance will help your team make the shift from transaction centre to strategic asset.
---
Designed around the most common challenges and pain points for time- and resource-strapped information teams
Optimise your operations
Holistic content portfolio management
Future-proof your information service
Executive-ready communications
---
A tailored overview of our research and active discussion with your Jinfo analyst.
---
Measure your starting point to articulate your strengths and set priorities for future improvements. Assessments gauge risk, capacity, value and more.
---
Read case studies, and start the conversation:
Connect your team with the practical tools, original research and expertise to build and support information strategy in your organisation.
A Jinfo Subscription gives access to all Content (articles, reports, webinars) and Community.