Research update - Measure impact - analyse your value chain
Jinfo Blog
Thursday, 23rd July 2020
Abstract
To demonstrate and improve value you need to be able to define it. Find out how Jinfo's Focus on Value Chain can help you measure, report and increase the value of your information team.
Item
Measuring, reporting and increasing value is always top-of-mind for information teams.
Focus on Value Chain does what once looked impossible: It gives you a practical framework for analysing the value of information.
In crafting this Focus, we've broken down this challenging work into do-able elements. Here's your recipe to get started:
Start working on the thought-provoking activities contained in the articles produced in this Focus
Make time for our 30-minute Webinars (live or recorded) for practitioner guidance on how to complete them
Join with peers in our Community sessions for a confidential discussion on how they work with and use value chain analysis to focus (and report) on impact.
Fast-track with Consulting on Value Chain
I won't sugar-coat it: analysing a value chain is challenging. It represents a new way of thinking for most information teams, and your first - or even second - efforts can be slow.
Consulting on Value Chain fast-tracks your progress on this business-critical analysis.
Your Jinfo analyst will:
guide you through a tailored programme of activities
help you fine-tune your results
work with you to develop an action plan to shape your operations, metrics and stakeholder relations around value.
Information is the lifeblood of organisations.
Whether your organisation values efficiency, innovation, risk management, repeat business, or new sales, nothing works well without the right information - and the expertise you have to make it available and useful.
Analyse your organisation's value chain, and make your contributions visible.
This item was featured in the most recent Jinfo Newsletter. The Jinfo Newsletter brings you updates on Jinfo's research, latest resources and tips. If you're not yet receiving it, register here (free).
About this article
Blog post title: Research update - Measure impact - analyse your value chain

Related Blog items:
What's new at Jinfo?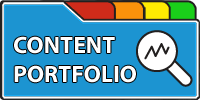 Improve your negotiation position, measure performance of your portfolio of external content, and communicate more effectively with stakeholders.
---
A Jinfo Subscription gets you access to activity-based content to move your projects forward, plus dynamic peer group discussions on meaty topics.
Benefit from our research
Our proven processes, resources and guidance will help your team make the shift from transaction centre to strategic asset.
---
Designed around the most common challenges and pain points for time- and resource-strapped information teams
Optimise your operations
Holistic content portfolio management
Future-proof your information service
Executive-ready communications
---
A tailored overview of our research and active discussion with your Jinfo analyst.
---
Measure your starting point to articulate your strengths and set priorities for future improvements. Assessments gauge risk, capacity, value and more.
---
Read case studies, and start the conversation:
Connect your team with the practical tools, original research and expertise to build and support information strategy in your organisation.
A Jinfo Subscription gives access to all Content (articles, reports, webinars) and Community.