Community sessions - a unique opportunity for frank conversation
Jinfo Blog
Tuesday, 8th September 2020
Abstract
You don't want to miss our next Community session where you'll be able to engage in peer dialogue with other information professionals about issues that matter to you. Join the conversation with your peers on important topics such as contract negotiations, stakeholder management, and evaluating products.
Item

Jinfo customers regularly tell us that Community sessions give them something they crave: conversations with their peers on insider topics like contract negotiations, stakeholder management, evaluating products... all with that unique perspective that only information professionals have.
This is why Community sessions are an important benefit of a Jinfo Subscription. But how are they different to webinars? What happens in them? How can you get the best possible experience and value?
Dialogue, not presentation
Almost everyone – especially deep into 2020 – is familiar with webinars, where you hear from subject matter experts on the latest research or insights, how to complete a task or project, or preview what's ahead.
Unlike presentational webinars, Community sessions are primarily dialogue, meaning that you:
See and hear all the other participants in a session

Share your own professional experiences, and hear directly from other professionals about theirs

Can ask pointed questions and get frank responses

Get practical ideas, tested by others, you can adapt and try right away.
To create this kind of environment, Jinfo works hard to manage sessions according to business standards of confidentiality and professionalism. To that end:
Participants are encouraged but not required to use video and/or speak during the session

We do not share recorded sessions

Session notes are carefully anonymised so that participants cannot be identified

Facilitators are trained in managing confidentiality, and we will remove participants who do not honour the code (we are proud to say we have never had to do this).
Getting the most value
Prior to a session, all registrants receive a reminder email which includes suggestions for prep, to get the most out of the event. These might include:
Reviewing one or more Jinfo articles

Working on activities or worksheets included in Jinfo articles or reports

Completing a very brief poll

Preparing a question, problem or solution you have in your environment.
As information professionals it can be challenging to find venues specifically for deep analysis and experimentation with our peers. This is especially true in this time of minimal business travel and work-from-home requirements. I encourage you to experience the value for yourself and join our next Community session.
At conferences we can learn, at events we can network, but in Community sessions we can work together.
Have more questions? Contact me at rebecca.brizi@jinfo.com
Ready to join a Community session? Visit our listings page
No Jinfo Subscription? Community sessions are a valuable benefit. Learn more about the benefits of subscription today.
About this article
Blog post title: Community sessions - a unique opportunity for frank conversation
What's new at Jinfo?
Jinfo Overview - July 2021
View on YouTube
---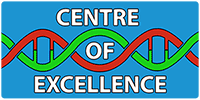 Latest in this Focus: Get started adapting the model to your environment with step-by-step guidance on practical activities for strategic planning. Define your own future where information is a strategic asset to your organisation.
---
What clients say about Centre of Excellence:
"My colleagues and I used your Known Fors activity, and we now have a vision as to who we are going to be. We already achieved ROI... a sincere thanks!" Director of Research and Information Services, international law firm
---
A Jinfo Subscription gets you access to activity-based content to move your projects forward, plus dynamic peer group discussions on meaty topics.
Benefit from our research
Our proven processes, resources and guidance will help your team make the shift from transaction centre to strategic asset.
---
Designed around the most common challenges and pain points for time- and resource-strapped information teams
Optimise your operations
Holistic content portfolio management
Future-proof your information service
Executive-ready communications
---
A tailored overview of our research and active discussion with your Jinfo analyst.
---
Measure your starting point to articulate your strengths and set priorities for future improvements. Assessments gauge risk, capacity, value and more.
---
Read case studies, and start the conversation:
Connect your team with the practical tools, original research and expertise to build and support information strategy in your organisation.
A Jinfo Subscription gives access to all Content (articles, reports, webinars) and Community.