Rebecca Gebhardt Brizi
Senior analyst
Rebecca Gebhardt Brizi is a senior analyst with Jinfo and manages a majority of customer relationships. She has over 15 years of experience managing customer experience for information professionals, across a range of their needs and different product categories. At Jinfo, she is constantly evaluating customer priorities and mapping them to current and upcoming Jinfo resources, as well as contributing her customer insights to product development.
Rebecca entered the information management world managing operations with an emerging software service provider. She has worked with information professionals across Europe, the United States and Australia, advising them on strategic positioning.
You can follow her blog through her website, www.rgbrizi.com
Rebecca can be contacted at rebecca.brizi@jinfo.com
Articles by Rebecca Gebhardt Brizi:
---

Research update - what do you want to be known for?
Thursday, 17th June 2021
Maintain long-term relevance by envisioning your Known Fors and adopting the Centre of Excellence approach.
---

Community sessions - a unique opportunity for frank conversation
Tuesday, 8th September 2020
You don't want to miss our next Community session where you'll be able to engage in peer dialogue with other information professionals about issues that matter to you. Join the conversation with your peers on important topics such as contract negotiations, stakeholder management, and evaluating products.
---

Remote team practices - smooth out the bumps with Jinfo's events
Wednesday, 1st April 2020
When faced with the challenges of remote team working, you need to ensure that everyone is working towards the same goals. Throughout April, Jinfo will be holding a series of live Webinars and Community sessions covering a diverse range of topics relating to remote team working so be sure to register now.
---

Creating networks as part of your strategy
Monday, 21st October 2019
Information professionals are in a unique position within their organisation because they connect with so many different people and teams and this article looks at how to engage and manage others when developing a stakeholder strategy.
---

Improving upwards communication - a model in action
Monday, 22nd July 2019
Reporting is a key part of upward communication within an organisation, and information teams must use it to create an ongoing conversation with stakeholders and clients. This article looks at how information teams can create more effective reports that will allow them to confirm their expertise and influence an organisation's outcomes.
What's new at Jinfo?
Jinfo Overview - July 2021
View on YouTube
---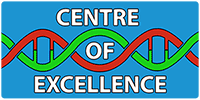 Latest in this Focus: Get started adapting the model to your environment with step-by-step guidance on practical activities for strategic planning. Define your own future where information is a strategic asset to your organisation.
---
What clients say about Centre of Excellence:
"My colleagues and I used your Known Fors activity, and we now have a vision as to who we are going to be. We already achieved ROI... a sincere thanks!" Director of Research and Information Services, international law firm
---
A Jinfo Subscription gets you access to activity-based content to move your projects forward, plus dynamic peer group discussions on meaty topics.