Negotiation clinic - role-play and Q&A
Jinfo Event
13th April 2021

[Focus: Content Portfolio]
Description
Following the success of our first negotiation clinic featuring role-play scenarios, we invite you to bring your tricky situations to this session.
In this session, we will run three role-playing scenarios, covering different aspects of negotiations on content and data licensing contracts. Scenarios may include:


Disconnects between what the vendor defines as "value" and what your stakeholders think

Lack of visibility into usage or other criteria for decision-making

Significant changes in the pricing or licensing philosophy of a supplier




Significant changes in use case that prompt dramatically increased costs.
Join us for a dynamic – and fun – experience unmatched in our industry.
NB: If you would like to volunteer to participate in role-play, please comment in the box when you register.
This Jinfo Community session is open to any organisation with a Jinfo Subscription. When your registration is approved, you will receive details to join the teleconference.
Date:
Tuesday, 13th April 2021 at 08:00 Pacific / 10:00 Central / 11:00 Eastern / 16:00 (BST) / 17:00 Europe, 60 minutes.
Community Registration
Access to Jinfo articles and reports is a benefit of a Jinfo Subscription.
Does your organisation have a Jinfo Subscription?
"Yes, we subscribe"
Please sign in here so that we can check your access to this Webinar and provide easier registration (recommended)


Or complete the Registration Enquiry form below and we will check your Subscription and register you for this Webinar
"Not yet"
Purchase a Jinfo Subscription
Subscription Benefits


If you are considering purchasing a Subscription and would like to request taster access to try out the service, please complete the Registration Enquiry form below.
"Don't know"
Please complete the Registration Enquiry form below and we will check if your organisation has a Jinfo Subscription and contact you to confirm either way
About this Event
Community event title: Negotiation clinic - role-play and Q&A
What's new at Jinfo?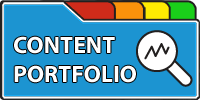 Improve your negotiation position, measure performance of your portfolio of external content, and communicate more effectively with stakeholders.
---
A Jinfo Subscription gets you access to activity-based content to move your projects forward, plus dynamic peer group discussions on meaty topics.