Inspire your information team to think innovatively
Jinfo Event
19th July 2017

[Research Focus: Benchmark information roles - optimise your structure]
Description
Jinfo's benchmarking research has surfaced a consistent challenge for information teams: we need to inspire our information staff to think and act in more innovative ways. This orientation is essential for information services of all kinds to survive and thrive in today's value-focused environment.
How do you get staff to think differently about the value they provide, looking beyond today's work to tomorrow's requirements and taking a proactive view on reinventing their work and their relationship with stakeholders?
Join this Community session to learn from the inputs of Jinfo's benchmarking project, as well as from each other on:
What an "innovative mindset" for information services actually means, and its benefits
Activities that encourage your team to think more innovatively.
Community sessions are open to any organisation whose subscription includes them. When your registration is approved, you will receive details to join the teleconference.
If you have a question about this event, or are unsure if you have Community access on your subscription, please contact us.
Date:
Wednesday, 19th July 2017 at 08:00 Pacific / 10:00 Central / 11:00 Eastern / 16:00 (BST) / 17:00 Europe, 60 minutes
Community Registration
Access to Jinfo articles and reports is a benefit of a Jinfo Subscription.
Does your organisation have a Jinfo Subscription?
"Yes, we subscribe"
Please sign in here so that we can check your access to this Webinar and provide easier registration (recommended)


Or complete the Registration Enquiry form below and we will check your Subscription and register you for this Webinar
"Not yet"
Purchase a Jinfo Subscription
Subscription Benefits


If you are considering purchasing a Subscription and would like to request taster access to try out the service, please complete the Registration Enquiry form below.
"Don't know"
Please complete the Registration Enquiry form below and we will check if your organisation has a Jinfo Subscription and contact you to confirm either way
About this Event
Community event title: Inspire your information team to think innovatively
What's new at Jinfo?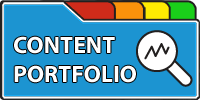 Improve your negotiation position, measure performance of your portfolio of external content, and communicate more effectively with stakeholders.
---
A Jinfo Subscription gets you access to activity-based content to move your projects forward, plus dynamic peer group discussions on meaty topics.