Jinfo for optimising your information service
Jinfo Event
7th October 2019

Description
Join a quarterly confidential discussion of professionals responsible for optimising an information service. You'll get insight into Jinfo's current research and resources supporting this role, along with plenty of time to talk with peers about challenges, questions, tools and best practices.
In addition to research and resource coverage, half of each session is devoted to open dialogue any of your concerns and challenges relating to information service optimisation. You are invited to submit questions ahead of time (even if you cannot attend), or bring them with you to the session. Anonymised notes will be shared following the session to continue the dialogue past the designated hour.
This Community session is open to any organisation with a Jinfo subscription. When your registration is approved, you will receive details to join the teleconference.
Date:
Monday, 7th October 2019 at 08:00 Pacific / 10:00 Central / 11:00 Eastern / 16:00 (BST) / 17:00 Europe, 60 minutes.
Slide presentation and notes
This event has passed, and a recording and/or slide deck is available for customers with a Jinfo Subscription.
If you have a Jinfo Subscription, please sign in here so that we can check your account:
If you are considering purchasing a Jinfo Subscription and would like to request guest access to view the recording, please contact us.
About this Event
Community event title: Jinfo for optimising your information service

Related reports:
What's new at Jinfo?
Jinfo Overview - August 2021
View on YouTube
---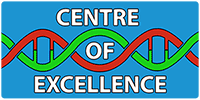 Latest in this Focus: Get started adapting the model to your environment with step-by-step guidance on practical activities for strategic planning. Define your own future where information is a strategic asset to your organisation.
---
What clients say about Centre of Excellence:
"Jinfo's Pillars of Service and Known Fors activities feed our overall mission and vision. Everything we do has to align with these, and if it doesn't, we ask the question, 'Why are we doing this?' We can communicate more effectively what we do and move away from the transactional view. Let me stress... there is a huge return on this work. It allows us to chart our own destiny." Director of Information Services, pharmaceutical industry
---
A Jinfo Subscription gets you access to activity-based content to move your projects forward, plus dynamic peer group discussions on meaty topics.