Evaluating your awareness system - now AND later
Jinfo Event
22nd October 2019

[Research Focus: Intelligence systems - intelligence 2020]
Description
Is your current awareness system due for an overhaul or at least a review?
The days of being able to review your system every three years have passed; today we say if you are not engaged in a continuous improvement process, you are losing ground.
Technology developments continue to drive intelligence, making it a highly dynamic space in terms of tools. In addition sources change, new and niche products designed for the AI, mobile, and voice-driven search become available, and user needs change so quickly that a regular programme of review, optimisation and evaluation is necessary.
Join analyst Rebecca Brizi in this interactive Community session where we'll draw on our models and research to help you start devising a framework for review.
This Community session is open to any organisation with a Jinfo Subscription. When your registration is approved, you will receive details to join the teleconference.
Date:
Tuesday, 22nd October 2019 at 08:00 Pacific / 10:00 Central / 11:00 Eastern / 16:00 (BST) / 17:00 Europe, 60 minutes.
Slide presentation and notes
This event has passed, and a recording and/or slide deck is available for customers with a Jinfo Subscription.
If you have a Jinfo Subscription, please sign in here so that we can check your account:
If you are considering purchasing a Jinfo Subscription and would like to request guest access to view the recording, please contact us.
About this Event
Community event title: Evaluating your awareness system - now AND later

Related reports:
What's new at Jinfo?
Jinfo Overview - July 2021
View on YouTube
---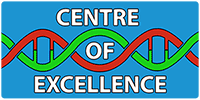 Latest in this Focus: Get started adapting the model to your environment with step-by-step guidance on practical activities for strategic planning. Define your own future where information is a strategic asset to your organisation.
---
What clients say about Centre of Excellence:
"My colleagues and I used your Known Fors activity, and we now have a vision as to who we are going to be. We already achieved ROI... a sincere thanks!" Director of Research and Information Services, international law firm
---
A Jinfo Subscription gets you access to activity-based content to move your projects forward, plus dynamic peer group discussions on meaty topics.