Market landscape - enquiry management and helpdesk systems
Jinfo Report
24th June 2016
Abstract
This report covers six of the leading enquiry management tools specifically designed for information services:
BLUEcloud LSP from SirsiDynix
KnowAll Enquire from Bailey Solutions
Liberty from Softlink
LibLime Koha
RefTracker from Altarama
Soutron LMS.
The report also includes four products which are not specifically designed for use by information professionals but are often used by helpdesks:
Salesforce Desk.com
Freshdesk
Team Support
Zendesk.
We provide a brief description of each source, a link to the product page, describe the key features, pricing, hosting vs server-based, look at typical customers and languages offered.
Produced by Sophie Alexander
Content Access
Access to Jinfo articles and reports is a benefit of a Jinfo Subscription.
Does your organisation have a Jinfo Subscription?
"Yes, we subscribe"
Please sign in here so that we can check your access to this item:
"Not yet"
Gain access to this report with a Jinfo Subscription. It will help your organisation:
Save time and money
Re-invent information services
Define, measure and communicate information value
---
"Don't know"
Submit the Subscription Question form to find out if someone in your organisation already has a subscription or to discuss your questions or requirements.

Or use the 'Text Chat' button at the bottom-right of this page for immediate assistance.

Claire Laybats
Head of Commercial Development
claire.laybats@jinfo.com
About this report

Related articles:

Related reports:
What's new at Jinfo?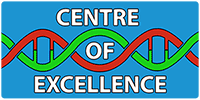 Latest in this Focus: Get started adapting the model to your environment with step-by-step guidance on practical activities for strategic planning. Define your own future where information is a strategic asset to your organisation.
---
What clients say about Centre of Excellence:
"My colleagues and I used your Known Fors activity, and we now have a vision as to who we are going to be. We already achieved ROI... a sincere thanks!" Director of Research and Information Services, international law firm
---
A Jinfo Subscription gets you access to activity-based content to move your projects forward, plus dynamic peer group discussions on meaty topics.