Product review of Softlink's Illumin
Jinfo Report
6th October 2016
Abstract
Softlink's Illumin is a web-based knowledge, request and enquiry management solution designed to support research management. It is used by knowledge managers and content specialists to create, capture and share knowledge more effectively.
This review:
Outlines Illumin's key advantages


Introduces the product and explains how it allows the growth of a Knowledge Base over time and how it can be shared throughout the organisation


Looks at how two different types of organisation have used Illumin's research request handling


Describes the choice of installation models, and features such as how to switch languages


Gives a detailed description of search and admin features including integration with Softlink's Liberty (ILS)


Walks through custom request forms, ways of representing statistical information and the creation of a Knowledge Base


Highlights help and training available


Captures the product maturity and new development plans


Covers the competitive landscape, which includes RefTracker by Altarama and ResearchMonitor by Priory Solutions


Explains the pricing structure.
Reviewed by: Sophie Alexander
Content Access
Access to Jinfo articles and reports is a benefit of a Jinfo Subscription.
Does your organisation have a Jinfo Subscription?
"Yes, we subscribe"
Please sign in here so that we can check your access to this item:
"Not yet"
Gain access to this report with a Jinfo Subscription. It will help your organisation:
Save time and money
Re-invent information services
Define, measure and communicate information value
---
"Don't know"
Submit the Subscription Question form to find out if someone in your organisation already has a subscription or to discuss your questions or requirements.

Or use the 'Text Chat' button at the bottom-right of this page for immediate assistance.

Claire Laybats
Head of Commercial Development
claire.laybats@jinfo.com
About this report

Related articles:

Related reports:
What's new at Jinfo?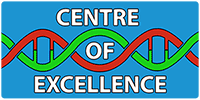 Latest in this Focus: Get started adapting the model to your environment with step-by-step guidance on practical activities for strategic planning. Define your own future where information is a strategic asset to your organisation.
---
What clients say about Centre of Excellence:
"My colleagues and I used your Known Fors activity, and we now have a vision as to who we are going to be. We already achieved ROI... a sincere thanks!" Director of Research and Information Services, international law firm
---
A Jinfo Subscription gets you access to activity-based content to move your projects forward, plus dynamic peer group discussions on meaty topics.