Jinfo report - data analytics & licensing
Jinfo Report
20th December 2016
Abstract
This report brings together interviews with vendors and a market landscape on key vendors into a comprehensive report which looks at how providers of information services are supporting or planning to support customer data analytics needs.
It encompasses five articles:
What are information vendors doing to support data analytics? Through interviews with Thomson Reuters, Springer, LexisNexis, and InfoDesk we look at how they are tackling the growing demand for customers to carry out data analytics projects, what kind of aggregation skills and analytics capabilities are required and what rights are in place to allow data mining of the content they provide.
Data analytics & licensing - the role of company data providers: We find out how Bureau van Dijk and Avention are handling the biggest challenges for their customers and what is the involvement of information professionals. Interviews also uncover whether cloud-based services are becoming more accepted and how tools such as heat maps and visualisation are being used.

Data analytics & licensing - the role of business information aggregators: LexisNexis and Dow Jones Factiva are the two giants of the business news aggregation world, we find out how they are supporting clients' data analytics projects, where the demand for such projects is coming from and whether there's a standardised commercial model emerging for analytics.

Data analytics & licensing - the role of content aggregators: What perspective do companies with strengths in customised content aggregation have on user demands for data analysis? Interviews with InfoDesk and Acquire Media uncover what's driving the desire to get information such as what's trending and relationships between stories and what types of datasets customers are keen to combine in their analysis.

Data analytics & licensing - the role of financial information providers: How is financial and risk information giant Thomson Reuters is supporting data analytics projects by making content easier to find and to link together? We look at their initiatives, including permanent reference identifiers (PermID) and intelligent tagging tools (such as Open Calais).
Plus a market landscape:
Market landscape - data analytics & licensing: We look at seven vendors in fields from company data to business information, financial information and content aggregation: Acquire Media, Avention/OneSource, Bureau van Dijk (BvD), Dow Jones Factiva, InfoDesk, LexisNexis and Thomson Reuters.
Produced by Chris Porter
Content Access
Access to Jinfo articles and reports is a benefit of a Jinfo Subscription.
Does your organisation have a Jinfo Subscription?
"Yes, we subscribe"
Please sign in here so that we can check your access to this item:
"Not yet"
Gain access to this report with a Jinfo Subscription. It will help your organisation:
Save time and money
Re-invent information services
Define, measure and communicate information value
---
"Don't know"
Submit the Subscription Question form to find out if someone in your organisation already has a subscription or to discuss your questions or requirements.

Or use the 'Text Chat' button at the bottom-right of this page for immediate assistance.

Claire Laybats
Head of Commercial Development
claire.laybats@jinfo.com
About this report

Related articles:

Related reports:
What's new at Jinfo?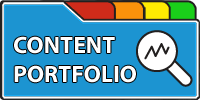 Improve your negotiation position, measure performance of your portfolio of external content, and communicate more effectively with stakeholders.
---
A Jinfo Subscription gets you access to activity-based content to move your projects forward, plus dynamic peer group discussions on meaty topics.