Jinfo benchmarking report - finance and insurance
Jinfo Report
16th February 2018
Abstract
This report shows Jinfo's benchmarking data on information services based on data collected through January 2018.
In addition to review of the full dataset of 33 respondents, this report looks at results specific to the seven respondents from the financial services and insurance industry.
The financial services industry was added as a Phase 2 of Jinfo's benchmarking efforts of 2017. Doing so enabled us to work in Phase 1 on refining the approach and then in this phase on expanding it to an additional industry. Further industry-specific reporting to come in future phases.
In this report, we present the findings on areas including:
Reporting lines
Departmental structure
Services within the information centre
Customer sets of the information centre
Departmental strategy setting and frequency of review of the strategy
Time monitoring per key activity undertaken
Measuring success/results
Budgeting and changes in budget levels
Sources of funding
Staffing ratios.
Content Access
Access to Jinfo articles and reports is a benefit of a Jinfo Subscription.
Does your organisation have a Jinfo Subscription?
"Yes, we subscribe"
Please sign in here so that we can check your access to this item:
"Not yet"
Gain access to this report with a Jinfo Subscription. It will help your organisation:
Save time and money
Re-invent information services
Define, measure and communicate information value
---
"Don't know"
Submit the Subscription Question form to find out if someone in your organisation already has a subscription or to discuss your questions or requirements.

Or use the 'Text Chat' button at the bottom-right of this page for immediate assistance.

Claire Laybats
Head of Commercial Development
claire.laybats@jinfo.com
About this report
Report title: Jinfo benchmarking report - finance and insurance
Pages: 28

Related articles:
What's new at Jinfo?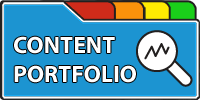 Improve your negotiation position, measure performance of your portfolio of external content, and communicate more effectively with stakeholders.
---
A Jinfo Subscription gets you access to activity-based content to move your projects forward, plus dynamic peer group discussions on meaty topics.