Filter the list below:
Blog post
Build your "dream team" for strategic content portfolio management – join this month's contract negotiation clinic and benefit from the ideas of your peers and Jinfo's wide-ranging practical insights, and consider using Jinfo to upskill your team.
Blog post
One of Jinfo's key roles is to act as a bridge between buyers and suppliers of information. To help inform these discussions, take part in our survey on empowering end-users.
Blog post
Concerned about trends in content licensing? Jinfo Community sessions connect you with peers facing the same challenges, in a unique, confidential environment. Access Community, along with all our Content, with a Jinfo Subscription.
Newsletter
562
Thursday, 11th March 2021
Newsletter 56211th MarchOur Community sessions - bringing together information professionals in a confidential online environment for frank dialogue on key topics - have never been more robust.Last week's session on "Pricing models for information and data licensing" was a perfect...
Blog post
Complete Jinfo's self-assessment worksheet to help you increase your value, negotiate from a position of strength and be more strategic about content portfolio management.
Newsletter
561
Thursday, 18th February 2021
Newsletter 56118th February"Becoming more proactive and strategic about content portfolio management" is one of the most common goals our customers tell us they have.Jinfo's simple self-assessment worksheet can focus your attention on what "strategic" could mean for you and...
Blog post
Create a tailored roadmap towards strategic content portfolio management with the help of Jinfo's Consulting on Content Portfolio and self-assessment worksheet.
Newsletter
560
Thursday, 4th February 2021
Newsletter 5604th FebruaryWant to be a more strategic content portfolio manager?Complete our simple self-assessment worksheet to identify:Your top priorities for content purchasing and licensingThe urgency of your need (Upcoming renewal? Budget approval?)The amount of time you and your team can...
Blog post
Find out about the improvements to Jinfo's website and how we've enabled more streamlined viewing and saving of content and made it easier to access and navigate the site.
Blog post
Move into 2021 with a Jinfo Subscription. Jinfo offers a wide range of resources on the state of the information industry, including information strategy, value chain analysis, content purchasing and licensing.
What's new at Jinfo?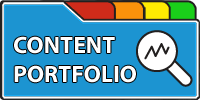 Improve your negotiation position, measure performance of your portfolio of external content, and communicate more effectively with stakeholders.
---
A Jinfo Subscription gets you access to activity-based content to move your projects forward, plus dynamic peer group discussions on meaty topics.