Filter the list below:
Blog post
Prepare for 2022 by analysing your Value Chain - it's not too early.
Blog post
Content portfolio management presents many challenges, including budgeting and licensing. Draw on Jinfo's expertise to help you overcome your pain points.
Blog post
Maintain long-term relevance by envisioning your Known Fors and adopting the Centre of Excellence approach.
Blog post
Find out how Jinfo's Focus on Centre of Excellence can help your information team thrive and consider signing up for our upcoming Community sessions, where you can share ideas with your peers on your progress and challenges.
Newsletter
568
Thursday, 3rd June 2021
Newsletter 5683rd JuneFocus on Centre of ExcellenceAre you ready to develop a more resilient future? Jinfo's Focus on Centre of Excellence will get you there.Get an overview of our proven approach on the Jinfo Blog, with The Information Centre of Excellence - a flexible model of value,...
Blog post
Scorecards offer a powerful way to measure and compare products, vendors and portfolio value. Jinfo's Scorecards are just one of the offerings from our Focus on Content Portfolio. Find out how they can help you improve your value and visibility in your organisation.
Newsletter
567
Thursday, 20th May 2021
Newsletter 56720th MayIf you're responsible for content licensing, scorecards offer you a powerful method for measuring, comparing, and discussing the value of products and suppliers.Step one in the process is, not surprisingly, setting goals and priorities. There's no better time to use...
What's new at Jinfo?
Jinfo Overview - July 2021
View on YouTube
---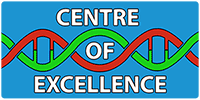 Latest in this Focus: Get started adapting the model to your environment with step-by-step guidance on practical activities for strategic planning. Define your own future where information is a strategic asset to your organisation.
---
What clients say about Centre of Excellence:
"My colleagues and I used your Known Fors activity, and we now have a vision as to who we are going to be. We already achieved ROI... a sincere thanks!" Director of Research and Information Services, international law firm
---
A Jinfo Subscription gets you access to activity-based content to move your projects forward, plus dynamic peer group discussions on meaty topics.