Join Our Webinar - What We Learned about "News, and Beyond"
Jinfo Blog
Friday, 27th February 2015
Abstract
Join FreePint's March webinar, open to all, which discusses essential questions around news and presents key findings from FreePint's recent Topic Series "News, and Beyond". You'll come away with practical next steps to help you identify and assess your current position and future strategy around news.
Item
FreePint's Topic Series "News, and Beyond" ran from October to December 2014 and examined in-depth how what used to be a single category of content - "news" - has morphed into at least two areas of concern: current awareness, and in-depth research. Whilst these sometimes overlap, they often have very different sources, requirements and objectives.
Join Our Webinar

Our free 20-minute webinar presents highlights from the series, including:
Why suppliers are raising prices
How the marketplace has fundamentally changed, regardless of which supplier(s) you are using
What risks you face when you move the conversation about news from "what?" to "why?", and how to manage those risks effectively.
I'll be presenting this 20-minute session at a variety of times and dates to support your participation, from wherever in the world you are located. Following delivery of the entire series, a recording will be available. However, we encourage registration to ensure you personally receive the materials and have an opportunity to ask questions in real time.
This essential event raises practical questions you can take back to your desk to assess your position and strategy with regard to news, now and in the future.
Open to all; no FreePint Subscription is required. Register now.
Times (GMT):
Monday 2nd March at 15:00 (GMT)
Monday 2nd March at 23:00 (GMT)
Tuesday 3rd March at 19:00 (GMT)
Wednesday 11th March at 17:00 (GMT)
Thursday 12th March at 10:30 (GMT)
Thursday 12th March at 20:30 (GMT)
About this article

Related articles:

Related Blog items:

Related reports:
What's new at Jinfo?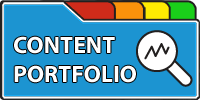 Improve your negotiation position, measure performance of your portfolio of external content, and communicate more effectively with stakeholders.
---
A Jinfo Subscription gets you access to activity-based content to move your projects forward, plus dynamic peer group discussions on meaty topics.
Benefit from our research
Our proven processes, resources and guidance will help your team make the shift from transaction centre to strategic asset.
---
Designed around the most common challenges and pain points for time- and resource-strapped information teams
Optimise your operations
Holistic content portfolio management
Future-proof your information service
Executive-ready communications
---
A tailored overview of our research and active discussion with your Jinfo analyst.
---
Measure your starting point to articulate your strengths and set priorities for future improvements. Assessments gauge risk, capacity, value and more.
---
Read case studies, and start the conversation:
Connect your team with the practical tools, original research and expertise to build and support information strategy in your organisation.
A Jinfo Subscription gives access to all Content (articles, reports, webinars) and Community.