Comparing Seven News Products Across Key Criteria
Jinfo Blog
Monday, 29th June 2015
Abstract
FreePint's "Comparative Report on News Products 2015" offers Subscribers in-depth analysis across a range of product variables for seven news products: Factiva, LexisNexis Publisher, Meltwater, Newsdesk, NewsEdge, Nexis, and Northern Light.
Item
The "FreePint Report: Comparative Report on News Products 2015" has just been published and Subscribers can log in now to read, download or share with colleagues the full PDF.
Following in-depth product reviews, our researcher - Catherine Pask - compared the following products on key user criteria:
Factiva
LexisNexis Publisher
Meltwater
Newsdesk
NewsEdge
Nexis
Northern Light.
The report compares products against a comprehensive list of criteria such as:
Archive
Competitors
Customisation options
Global coverage and languages
Mobile access
Pricing
Special features
Unique content
Use-cases
Usage reporting
Visualisation
And many more.
FreePint Subscribers can login now to access the full report: "FreePint Report: Comparative Report on News Products 2015".
About this article
Blog post title: Comparing Seven News Products Across Key Criteria

Related articles:

Related reports:
What's new at Jinfo?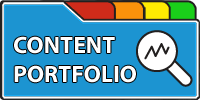 Improve your negotiation position, measure performance of your portfolio of external content, and communicate more effectively with stakeholders.
---
A Jinfo Subscription gets you access to activity-based content to move your projects forward, plus dynamic peer group discussions on meaty topics.
Benefit from our research
Our proven processes, resources and guidance will help your team make the shift from transaction centre to strategic asset.
---
Designed around the most common challenges and pain points for time- and resource-strapped information teams
Optimise your operations
Holistic content portfolio management
Future-proof your information service
Executive-ready communications
---
A tailored overview of our research and active discussion with your Jinfo analyst.
---
Measure your starting point to articulate your strengths and set priorities for future improvements. Assessments gauge risk, capacity, value and more.
---
Read case studies, and start the conversation:
Connect your team with the practical tools, original research and expertise to build and support information strategy in your organisation.
A Jinfo Subscription gives access to all Content (articles, reports, webinars) and Community.