Changes in financial research - an opportunity for information professionals?
Jinfo Blog
Tuesday, 14th February 2017
By Andrew Lucas
Abstract
The implementation of the "Markets in Financial Instruments Directive" (MiFID II) next year will impact the way in which some financial service firms, such as investment banks, provide research to clients. Information professionals can play an important part in the implementation of these changes.
Item
There are sometimes shifts in the environment of an industry sector, brought about by regulatory or other external forces, that lead to fundamental changes in the way we work. When such changes happen, they present a good opportunity to take stock of where we currently are.
One such fundamental change looming for some parts of the financial services industry is the Markets in Financial Instruments Directive (MiFID II) which will have a significant impact on the research landscape in the sector when the new regulations come into effect in January 2018.
Prepare now
The steps that information professionals will need to take to prepare themselves for the changes are explored by Sam Luton in his fascinating article "Changing information sources in investment banks - impact of MiFID II".
The aim of the new regulations is to increase transparency and protection for clients of firms providing "financial instruments". One of the aims of the directive is to ensure that research, which is eventually paid for by investors, is of genuine, identifiable value.
Financial firms can choose to cover all the costs of the research which they provide to clients, in which case they are exempt from the new regulations; but where they continue to pass the research cost to consumers they will have to put in place a robust research policy, a transparent research budget and an acceptable means of administering the budget separately from other costs.
"Minor" or "non-substantive" pieces of research, such as "short term market commentary" are excluded from the new regulations but defining these isn't always clear-cut.
Opportunities for information professionals
In his article, Sam Luton explores how information professionals in affected firms need to start preparing for the changes, beginning with a comprehensive audit of their firm's information consumption.
There is also a need for firms who continue to provide paid for research to fully understand the complexity of the regulations. Sam believes that this process "will present an enormous opportunity - a desperate need perhaps in some organisations - for information professionals to play a significant role in helping to inform and manage the changes".
Subscribers can login to read Sam's article "Changing information sources in investment banks - impact of MiFID II" to find out more about how to prepare for January 2018.
About this article
Blog post title: Changes in financial research - an opportunity for information professionals?

Related articles:

Related reports:
What's new at Jinfo?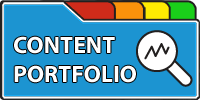 Improve your negotiation position, measure performance of your portfolio of external content, and communicate more effectively with stakeholders.
---
A Jinfo Subscription gets you access to activity-based content to move your projects forward, plus dynamic peer group discussions on meaty topics.
Benefit from our research
Our proven processes, resources and guidance will help your team make the shift from transaction centre to strategic asset.
---
Designed around the most common challenges and pain points for time- and resource-strapped information teams
Optimise your operations
Holistic content portfolio management
Future-proof your information service
Executive-ready communications
---
A tailored overview of our research and active discussion with your Jinfo analyst.
---
Measure your starting point to articulate your strengths and set priorities for future improvements. Assessments gauge risk, capacity, value and more.
---
Read case studies, and start the conversation:
Connect your team with the practical tools, original research and expertise to build and support information strategy in your organisation.
A Jinfo Subscription gives access to all Content (articles, reports, webinars) and Community.