My Favourite Tipples from a business growth expert
Jinfo Blog
Wednesday, 10th May 2017
Abstract
My Favourite Tipples are shared by Leigh Walters, managing director of Priory Solutions, whose products include ResearchMonitor, Quest and SmartRecharge. He shares his favourite online tools from legal news to travel tips.
Item
I recently joined Priory Solutions, shortly after we became part of TRG (formerly known as The Roberts Group). The resources I've chosen are those which help me to cement relationships in the field of spend and online resource management, keep on top of commercial news and in touch with developments in our core market sectors.
The Times - Corporate Subscription: To stay up-to-date with the latest business news, I don't think there is a better resource than The Times. I use the app so I can download content and catch up with everything on the tube or on a plane when I have no wifi.
Dewey B Strategic: Taking on the role of managing director at Priory Solutions has been a steep learning curve as our primary audience is the legal industry, law librarians in particular, and this was an unknown market to me. Dewey B Strategic is an award-winning blog by thought leader and information professional, Jean O' Grady of DLA Piper. Not only are her pieces entertaining, they've provided me with an invaluable insight into this niche.
LinkedIn: It's an obvious one, but I don't think there is an online resource that I use more. It's great for networking and keeping in touch with colleagues or clients. I subscribe to a lot of groups, particularly ones in the FinTech space as they keep me apprised of market trends and provide a supportive environment for learning and sharing ideas.
Around Me: I've always travelled a lot with work and this app has been a lifesaver on many occasions! It's really simple to use and fast, which is great when I have to find somewhere for an impromptu meeting or when I'm absolutely starving and in unknown territory.
For fun:
The Nudge: Living in London is great, but with work commitments and family life, it's difficult to stay in tune with everything that's going on. Or at least it was, until I discovered The Nudge. Now I'm fully informed about the latest things to do in the city, whether it's pop-ups, exhibitions or a new restaurant opening. And my kids think I'm slightly less uncool...
An article in Jinfo which I found particularly interesting:
I found the recent "Market landscape - information sources in investment banks" in Jinfo to be particularly useful. It describes the options with regard to research aggregation products of interest to investment banks, a growing client base for us. With more and more services and information being accessed online, aggregation products are gaining popularity and we need to ensure our products can work with them and provide the same level of usage insights. We also hear a lot about the upcoming Markets in Financial Instruments Directive (MiFID II), where we are looking to play a role in commission unbundling, and this article provided some useful pointers.
Contribute your "My Favourite Tipples"
Would you like to share your "My Favourite Tipples" with the Jinfo audience? For contributor guidelines email catherine.dhanjal@jinfo.com or visit the Publish with Jinfo page.
About this article
Blog post title: My Favourite Tipples from a business growth expert

Related Blog items:

Related reports:
What's new at Jinfo?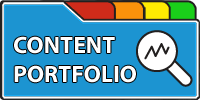 Improve your negotiation position, measure performance of your portfolio of external content, and communicate more effectively with stakeholders.
---
A Jinfo Subscription gets you access to activity-based content to move your projects forward, plus dynamic peer group discussions on meaty topics.
Benefit from our research
Our proven processes, resources and guidance will help your team make the shift from transaction centre to strategic asset.
---
Designed around the most common challenges and pain points for time- and resource-strapped information teams
Optimise your operations
Holistic content portfolio management
Future-proof your information service
Executive-ready communications
---
A tailored overview of our research and active discussion with your Jinfo analyst.
---
Measure your starting point to articulate your strengths and set priorities for future improvements. Assessments gauge risk, capacity, value and more.
---
Read case studies, and start the conversation:
Connect your team with the practical tools, original research and expertise to build and support information strategy in your organisation.
A Jinfo Subscription gives access to all Content (articles, reports, webinars) and Community.