My Favourite Tipples from a financial expert
Jinfo Blog
Thursday, 27th July 2017
Abstract
My Favourite Tipples are shared by Rachel Sestini, managing director of Sestini & Co, a tax and business consultancy specialising in working with high-growth business owners and with expatriates. She shares her favourite online go-to resources in the area of accountancy, tax and financial regulation.
Item
In this world of information overload, it can be hard to know where to look to stay up to date without getting bogged down.
In the world of tax and accountancy, it's helpful to understand the current thinking which might trigger significant tax changes in the UK and abroad, as well as to understand changes to legislation and practice in a wide range of areas, such as financial reporting standards, banking disclosures and financial regulation.
My approach has been to sign up to one (or occasionally more) electronic newsletters in each area, so I can obtain an overview and delve deeper into specific stories or areas as they become relevant.
Here are a few examples:
For more specific tax and accountancy research, dedicated technical resources such as FL Memo Tax Essentials and Tolley's are available on a subscription-only basis. The relevant membership organisations, including the Institute of Chartered Accountants in England and Wales and Chartered Institute of Taxation also have great resources available to members and students as well as regular eNewsfeeds.
An article in Jinfo which I found particularly interesting:
Contribute your "My Favourite Tipples"
Would you like to share your "My Favourite Tipples" with the Jinfo audience? For contributor guidelines email catherine.dhanjal@jinfo.com or visit the Publish with Jinfo page.
About this article
Blog post title: My Favourite Tipples from a financial expert

Related articles:

Related Blog items:
What's new at Jinfo?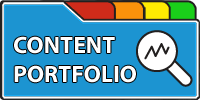 Improve your negotiation position, measure performance of your portfolio of external content, and communicate more effectively with stakeholders.
---
A Jinfo Subscription gets you access to activity-based content to move your projects forward, plus dynamic peer group discussions on meaty topics.
Benefit from our research
Our proven processes, resources and guidance will help your team make the shift from transaction centre to strategic asset.
---
Designed around the most common challenges and pain points for time- and resource-strapped information teams
Optimise your operations
Holistic content portfolio management
Future-proof your information service
Executive-ready communications
---
A tailored overview of our research and active discussion with your Jinfo analyst.
---
Measure your starting point to articulate your strengths and set priorities for future improvements. Assessments gauge risk, capacity, value and more.
---
Read case studies, and start the conversation:
Connect your team with the practical tools, original research and expertise to build and support information strategy in your organisation.
A Jinfo Subscription gives access to all Content (articles, reports, webinars) and Community.