Nexis - active development of premium news product
Jinfo Blog
Friday, 22nd December 2017
Abstract
Read Jinfo's fresh review of premium business, industry and news product Nexis, and find out about new developments and future plans.
Item
With Nexis being such a popular purchase for many Jinfo subscribers, we thought it was time to revisit the product in a fresh review.
Nexis is a global premium news database and research platform, which Jinfo last reviewed a year ago.
New for 2017 is our in-depth review of the product, Jinfo Subscribers can sign in now to read "Product review of Nexis".
If you do not have a Jinfo Subscription you can purchase the report with a credit card.
A reliable source - but can it be improved?
Since the 1970s, Nexis - part of legal and business information provider LexisNexis - has provided a deep archive of licensed news and business information content.
Researcher, Chris Porter, reviewed the product to find out if Nexis continues to grow and update its service, and if there are any areas it could still improve on.
As an aggregator of "over 40,000 licensed and web news and business information sources, with a very deep archive and functionality designed to support users with differing levels of search expertise", Chris was pleased to discover that Nexis has an active development programme of new features.
Solid roadmap
Further developments include:
Improvements to the LexisNexis SmartIndexing taxonomy, making it easier to search across multiple languages
New design for email alerts, making them easier to read and manage.
But equally, there is still scope for further progress to be made.
The review found that there is work still to be done on company information and integration of visualisation/analytics capabilities: "Future plans include a continued emphasis on usability enhancements and a major focus on improving the display of company-related information, including tighter integration between Nexis and its Company Dossier sister product," Chris commented.
Find out more
Jinfo Subscribers can sign in now to read "Product review of Nexis" and find out more about the product's new functionality, features, pricing, competition and value.
If you do not have a Jinfo Subscription you can purchase the report with a credit card.
About this article
Blog post title: Nexis - active development of premium news product

Related articles:
What's new at Jinfo?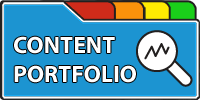 Improve your negotiation position, measure performance of your portfolio of external content, and communicate more effectively with stakeholders.
---
A Jinfo Subscription gets you access to activity-based content to move your projects forward, plus dynamic peer group discussions on meaty topics.
Benefit from our research
Our proven processes, resources and guidance will help your team make the shift from transaction centre to strategic asset.
---
Designed around the most common challenges and pain points for time- and resource-strapped information teams
Optimise your operations
Holistic content portfolio management
Future-proof your information service
Executive-ready communications
---
A tailored overview of our research and active discussion with your Jinfo analyst.
---
Measure your starting point to articulate your strengths and set priorities for future improvements. Assessments gauge risk, capacity, value and more.
---
Read case studies, and start the conversation:
Connect your team with the practical tools, original research and expertise to build and support information strategy in your organisation.
A Jinfo Subscription gives access to all Content (articles, reports, webinars) and Community.