Content and Community picks for July
Jinfo Blog
Friday, 3rd August 2018
Abstract
Jinfo's Head of Content and Community, Catherine Dhanjal, highlights a must-read article, report, webinar and Community session from July, on areas from legal research to benchmarking and service improvement.
Item
When we plan our research, content and events, we seek to add value to our subscribers in corporate information centres from finance to manufacturing, professional services, legal and pharmaceuticals. In July, we launched webinars and Community sessions drawing on this year's benchmarking research, applicable to information centres across all sectors. Equally, current awareness and intelligence platforms are valued regardless of sector.
I've also chosen to highlight our research on legal sector purchasing. Although this draws on inputs exclusively from the legal sector, elements such as influence over information product purchases and desired enhancements to the key products used will resonate cross-sector.
Our Content and Community are driven by our research, customer comments and queries, as well as insights from attendance at conferences and events.
Article: Louise Brookes considers "what should you look for in a leading edge current awareness platform?", reflecting on a Jinfo webinar that included vendors David Seuss, CEO of Northern Light and Comintelli's CEO Jesper Martell and senior vice president of business development, Christian Bjersér.

Northern Light is best known for its SinglePoint knowledge management portal whilst Comintelli is well known for its corporate intelligence platform, Intelligence2day. Both products make good use of machine learning and invest "significant resources" in trying to solve challenges. Louise's article captures some useful tips on getting the best results from content integration projects and working with vendors.
Report: In addition to the original market research we carry out four times a year within each Research Focus, Jinfo tackles additional topics through surveys and in-depth interviews.

In July we published "Jinfo research on UK legal purchasing preferences and needs 2018". This is the eighth time we've researched the key products, desired features, satisfaction and budget in this sector. This year, we added questions around the value that LexisLibrary, LexisPSL, Westlaw UK and Practical Law bring to their organisations. Although the survey concentrated on responses from the UK's top 200 law firms, the data around facets such as content, technology and end-user experience will interest legal specialists worldwide.
Webinar: Our regular programme of webinars offers superb at-your-desk, at-your-convenience learning and an alternative way to absorb information or get up to speed on an issue. These 60-minute sessions are available live or to view post-session at your leisure.

The first webinar for our Research Focus, "Benchmark information roles - Jinfo models of excellence", took place on 19th July, with Jinfo senior analyst Andrew Lucas explaining the practical applications of Jinfo's 2018 benchmarking research. Watch the recording or download the deck with speaker notes to find out how our research applies to your organisation.


Community session: Our live, confidential, facilitated Community sessions tackle topics from strategic planning to enhancing departmental skills. See our upcoming sessions here.

We also looked at benchmarking in a July Community session, with Jinfo's director of research. Robin Neidorf explained how to use Jinfo's model for value basis for operations to improve your service, whether through contributing more effectively to the organisation's bottom line or to a department's key goals.
If you're not yet a Community subscriber and would like the opportunity to attend, do contact me for a taster invitation. If you have Community on your subscription, you can also download the deck and speaker notes for all our sessions from January 2018 onwards.
Next steps
Visit our "What's new" dashboard to see the most recent articles, reports and blogs in one place, together with upcoming webinar and Community session listings
Get a sense of what other readers find of interest by checking out the trending articles and blog items
Share what's upcoming with our monthly "Forthcoming in Jinfo" PDF, for a sneak peek into the month ahead
If you have a suggestion, do contact me, your thoughts are always welcome.
About this article
Blog post title: Content and Community picks for July

Related articles:

Related reports:
What's new at Jinfo?
Jinfo Overview - July 2021
View on YouTube
---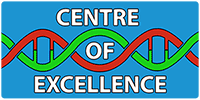 Latest in this Focus: Get started adapting the model to your environment with step-by-step guidance on practical activities for strategic planning. Define your own future where information is a strategic asset to your organisation.
---
What clients say about Centre of Excellence:
"My colleagues and I used your Known Fors activity, and we now have a vision as to who we are going to be. We already achieved ROI... a sincere thanks!" Director of Research and Information Services, international law firm
---
A Jinfo Subscription gets you access to activity-based content to move your projects forward, plus dynamic peer group discussions on meaty topics.
Benefit from our research
Our proven processes, resources and guidance will help your team make the shift from transaction centre to strategic asset.
---
Designed around the most common challenges and pain points for time- and resource-strapped information teams
Optimise your operations
Holistic content portfolio management
Future-proof your information service
Executive-ready communications
---
A tailored overview of our research and active discussion with your Jinfo analyst.
---
Measure your starting point to articulate your strengths and set priorities for future improvements. Assessments gauge risk, capacity, value and more.
---
Read case studies, and start the conversation:
Connect your team with the practical tools, original research and expertise to build and support information strategy in your organisation.
A Jinfo Subscription gives access to all Content (articles, reports, webinars) and Community.