Plan, communicate and adapt from a foundation in benchmarking
Jinfo Blog
Wednesday, 3rd July 2019
Abstract
How can you use the data from Jinfo's benchmarking research to move your organisation forward?
Item
Jinfo's newly updated benchmarking data provides unmatched insights on information services, team capacity, internal customers and strategy. Our data provides you with the foundation for:
Strategic planning, whether an adjustment or an overhaul
Recent or imminent reorganisation
Adaptation to new leadership or organisational goals
Stakeholder communication around capacity (new headcount, anyone?), future needs and risks around information.
Tailored reports based on your peer group
It turns out that reporting structure is the best leading variable for determining a benchmarking peer group, followed by industry, range of services and team capacity. We use these datapoints to create the most meaningful peer groups for you, then develop a tailored report showing your alignments, gaps and opportunities compared with your peer group.
On completing the process, one information manager told us:
"The whole assessment process was valuable. Even the survey questions highlighted gaps and opportunities in our service. ... It's great to see places where we are in alignment with the majority of our peers. However, more meaningful are the areas where we are out of step with most information teams. The assessment results highlight the most valuable areas for us to focus on in the short term and provide a useful framework for discussions with stakeholders."
Get started today
Purchase a Jinfo Consulting "Assessment and planning workshop". This includes a tailored benchmarking report, plus an online workshop for you and your team to review results with a Jinfo analyst and develop priorities for putting the results to work.
Purchase by 30th September 2019 for additional free benefits
For a limited time, you can get a free follow-up workshop on strategic design and development of the right services for your team. Simply order an assessment and planning workshop by 30th September 2019, and you'll also get:
Background materials on Jinfo's "pillars of service" insights
75-minute workshop session with a Jinfo analyst to develop your pillars of service
Follow-up report including recommendations, links to additional resources, and next steps.
Start the conversation today by completing our online form, or contact me directly at claire.laybats@jinfo.com.
About this article
Blog post title: Plan, communicate and adapt from a foundation in benchmarking
What's new at Jinfo?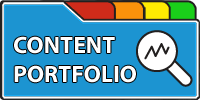 Improve your negotiation position, measure performance of your portfolio of external content, and communicate more effectively with stakeholders.
---
A Jinfo Subscription gets you access to activity-based content to move your projects forward, plus dynamic peer group discussions on meaty topics.
Benefit from our research
Our proven processes, resources and guidance will help your team make the shift from transaction centre to strategic asset.
---
Designed around the most common challenges and pain points for time- and resource-strapped information teams
Optimise your operations
Holistic content portfolio management
Future-proof your information service
Executive-ready communications
---
A tailored overview of our research and active discussion with your Jinfo analyst.
---
Measure your starting point to articulate your strengths and set priorities for future improvements. Assessments gauge risk, capacity, value and more.
---
Read case studies, and start the conversation:
Connect your team with the practical tools, original research and expertise to build and support information strategy in your organisation.
A Jinfo Subscription gives access to all Content (articles, reports, webinars) and Community.