Research update - Information teams measuring impact
Jinfo Blog
Thursday, 22nd August 2019
Abstract
Highlighting the value your information team brings to stakeholders is vital. Find out how our analysis from our documenting the value chain report can help you make better decisions.
Item
I don't say this lightly:
Our report "Documenting the value chain" might be one of the most important research results we've produced since I joined Jinfo.
The frameworks in the report help you show stakeholders the measurable impact you and your team have on:
Generating revenue
Creating efficiency
Fostering innovation
Managing risk
Cultivating transparency
Making smart decisions quickly.
Your Jinfo Subscription gets you full access to our analysis on documenting the value chain, including examples and guidance to adapt these concepts to your own environment.
These frameworks relate to our current Research Focus, "Benchmark information services - progressing towards transformation".
Register your interest here and you'll receive three unique insights from the Research Focus, direct to your inbox.
Here's a taster of September's: "As an industry, we are moving (finally) towards measuring impact, not counting transactions."
And if you want more hands-on help, contact Claire Laybats about bringing in Jinfo Consulting to develop your own value chain documentation, and tailor your measurements to what "value" means in your organisation.
This item was featured in the most recent Jinfo Newsletter. The Jinfo Newsletter brings you updates on Jinfo's research, latest resources and tips. If you're not yet receiving it, register here (free).
About this article
Blog post title: Research update - Information teams measuring impact

Related Blog items:
What's new at Jinfo?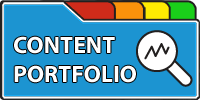 Improve your negotiation position, measure performance of your portfolio of external content, and communicate more effectively with stakeholders.
---
A Jinfo Subscription gets you access to activity-based content to move your projects forward, plus dynamic peer group discussions on meaty topics.
Benefit from our research
Our proven processes, resources and guidance will help your team make the shift from transaction centre to strategic asset.
---
Designed around the most common challenges and pain points for time- and resource-strapped information teams
Optimise your operations
Holistic content portfolio management
Future-proof your information service
Executive-ready communications
---
A tailored overview of our research and active discussion with your Jinfo analyst.
---
Measure your starting point to articulate your strengths and set priorities for future improvements. Assessments gauge risk, capacity, value and more.
---
Read case studies, and start the conversation:
Connect your team with the practical tools, original research and expertise to build and support information strategy in your organisation.
A Jinfo Subscription gives access to all Content (articles, reports, webinars) and Community.