Newsletter No. 525
« Previous Newsletter
Next Newsletter »
---
Jinfo Newsletter 525

22nd August

Scroll down to see the latest resources

---

I don't say this lightly:
Our report "Documenting the value chain" might be one of the most important research results we've produced since I joined Jinfo.
The frameworks in the report help you show stakeholders the measurable impact you and your team have on:
Generating revenue
Creating efficiency
Fostering innovation
Managing risk
Cultivating transparency
Making smart decisions quickly.
Your Jinfo Subscription gets you full access to our analysis on documenting the value chain, including examples and guidance to adapt these concepts to your own environment.
These frameworks relate to our current Research Focus, "Benchmark information services - progressing towards transformation".
Register your interest here and you'll receive three unique insights from the Research Focus, direct to your inbox.
Here's a taster of September's: "As an industry, we are moving (finally) towards measuring impact, not counting transactions."
And if you want more hands-on help, contact Claire Laybats about bringing in Jinfo Consulting to develop your own value chain documentation, and tailor your measurements to what "value" means in your organisation.
Robin Neidorf
Director of Research and Head of Consulting
---
Where are Tipples?
We're rethinking them.
Let us know what you think by completing this 1-question survey.
Look for an announcement in September regarding the future of Tipples.
---
Bring our insights in-house. We'll work with you to make strategic changes in operations, enhance stakeholder relationships and future-proof your information service. Learn more
"The workshop was an enormous success, both for team-building and energy, as well as for the practical results that would support reengineering the service."
Jinfo Consulting workshops are flexible, adaptable, practical and cost-effective.
Learn more and request information »
---
Research update - Benchmarking-based insights - what makes a good peer group? on 8th August
Benchmarking your information service requires good operational metrics about your department so you can make better decisions. Find out how Jinfo's useful resources and services can help you achieve this.


Jinfo for information strategy on 5th August
How can you use Jinfo's benchmarking research to define and measure your highest value to the information centre? Jinfo's director of research, Robin Neidorf, highlights research and resources along with Jinfo's Consulting workshops.

---

"We've had Robin Neidorf do both a workshop and a webinar for our system users. The feedback we got for both consulting pieces was great and the way she balanced theory with insights and practical examples made it all very inspiring and relatable. Her experience and professionalism really shines through in both preparations and performance."
Solutions marketing manager, software provider
More testimonials
About Jinfo
Please forward this email to colleagues and friends, and encourage them to sign up for free. Follow Jinfo on Twitter, Facebook or LinkedIn. Send your feedback, comments and suggestions using our Contact Form, and we'd love it if you could provide a Testimonial.
The Jinfo Newsletter (ISSN 1460-7239) is published by Jinfo Limited. Whilst all reasonable care has been taken to ensure the accuracy of the publication, the publishers cannot accept responsibility for any errors or omissions. Product names used in Jinfo are for identification purposes only, and may be trademarks of their respective owners. Jinfo disclaims any and all rights in those marks. All rights reserved.
Jinfo Limited is registered in England and Wales. Registered Number: 3754481. Registered Office: Lynch Farm, The Lynch, Kensworth, Beds, LU6 3QZ.
Copyright Jinfo Limited 1997-2019
---
« Previous Newsletter
Next Newsletter »
About this Newsletter
Publication Date: 21st August 2019
Keep up-to-date with the latest from Jinfo Research by email twice-monthly.
Latest: No.559 21st January
What's new at Jinfo?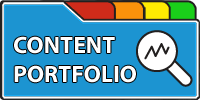 Improve your negotiation position, measure performance of your portfolio of external content, and communicate more effectively with stakeholders.
---
A Jinfo Subscription gets you access to activity-based content to move your projects forward, plus dynamic peer group discussions on meaty topics.