Filter the list below:
Report
If you license external information and data into your organisation, you've likely encountered a wide range of pricing models, supplier requirements and unique use clauses.This Jinfo Community session, part of our Focus on Content Portfolio, provided a forum for us to discuss:Current...
Report
Information teams are faced with a number of challenges as they seek to push the expertise they offer up the list of wider priorities within an organisation. Jinfo's model shows how to assess the challenges faced and how best to tackle them in order to achieve data transformation. By Robin Neidorf
Report
This model looks at the results of Jinfo's research on the professional landscape for information teams in the data-driven world, including how confident they feel in a number of data-related areas such as information sourcing and licensing. It also offers a framework for evaluating your own...
Report
To some, it may seem as if the ongoing value of the external data sources your organisation invests in is hard to quantify. Jinfo's model will guide you in developing your own approach, and show how your business goals should set the context on how to gauge return on investment. By Robin Neidorf
Report
Jinfo's maturity model for successful remote teams is based on variables that make it successful including structure, process, transparency and governance. This model explores each of these in more detail with a particular focus on operations and communications. Use these as a gauge to...
Report
A key priority for the information centre is managing the content portfolio as part of the overall information management strategy. This involves managing stakeholders as well as the portfolio itself and knowing how to engage them as effective partners. In this report, we look at how best to do...
Report
Jinfo's model for an Information Centre of Excellence focuses on three separate but interrelated areas. Find out what they are and how it can help you develop your skills and expertise to deliver direct service relating to information and data. By Brandy King
Report
Your department probably has many areas of expertise that can be clustered together to form a "pillar of service" and this model explores what they are, how to define them and some worksheets to help you develop them. By Robin Neidorf
Report
Having an optimised workflow involves making more efficient use of people's time and to do this you need to identify common activities by creating a "recipe" for each of them. This model looks at how you and others can achieve this with the help of our framework which enables you to make the best...
Report
Realising your value as an information professional within your organisation is key. Jinfo's model "known fors", a visioning activity that can be used as part of the strategic planning process, can help you clarify where you have the best opportunity to provide value within the organisation....
What's new at Jinfo?
Jinfo Overview - August 2021
View on YouTube
---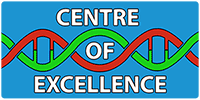 Latest in this Focus: Get started adapting the model to your environment with step-by-step guidance on practical activities for strategic planning. Define your own future where information is a strategic asset to your organisation.
---
What clients say about Centre of Excellence:
"Jinfo's Pillars of Service and Known Fors activities feed our overall mission and vision. Everything we do has to align with these, and if it doesn't, we ask the question, 'Why are we doing this?' We can communicate more effectively what we do and move away from the transactional view. Let me stress... there is a huge return on this work. It allows us to chart our own destiny." Director of Information Services, pharmaceutical industry
---
A Jinfo Subscription gets you access to activity-based content to move your projects forward, plus dynamic peer group discussions on meaty topics.