Newsletter No. 526
« Previous Newsletter
Next Newsletter »
---
Jinfo Newsletter 526

12th September
Budget season coming up? Include Jinfo in your plans
If you're preparing your 2020 budget, contact us to talk about how we can enhance:
Content purchasing
Information strategy
Optimisation of your information service
Whether you want to start a new Jinfo Subscription, consider a Consulting workshop, or even "bank" consulting hours for future use, we are committed to getting you the best - and most demonstrable - value for money.
Our head of commercial development, Claire Laybats, is ready to help.
---
A Jinfo Subscription connects your team with the practical tools, original research and expertise to build and support information strategy in your organisation.
Articles, reports and events that help you save time and money and plan for the future... any time, without leaving your desk. Learn more.
Events
Webinars - at your desk learning - book now:
Community sessions - confidential live discussions - book now:
---
Subscription Tip: Focus your exploration with "filter by type"

Newly added to listings on our site: the ability to filter by type - blog, article, report, webinar, Community session.

These options now appear at the top of any category listings, enabling you to jump to the type of resource you're interested in. See it in action at the top of this page listing resources in the current Research Focus
Our all-original research is for you and your team if you are responsible for content purchasing, information strategy or optimising your information service.

A Jinfo Subscription has these benefits:
Saves time by using our original research and practical resources
Gives you the tools to define, communicate and measure information value
Helps you reinvent your information service through insight into what the best companies do.

---
Bring our insights in-house. We'll work with you to make strategic changes in operations, enhance stakeholder relationships and future-proof your information service. Learn more
"The workshop was an enormous success, both for team-building and energy, as well as for the practical results that would support reengineering the service."
Jinfo Consulting workshops are flexible, adaptable, practical and cost-effective.
Learn more and request information »
---
For fans of "My Favourite Tipples"
We've taken a hiatus from publishing My Favourite Tipples and ran a brief survey to gather feedback on this feature of the Jinfo Newsletter. My Favourite Tipples first ran in issue No. 59 in March 2000. With an average of 4 to 5 Tipples per issue, that means we've shared over two thousand sites, resources, and favourites from a wide range of information practitioners.
After reviewing survey responses and careful internal discussion, we have taken the decision to discontinue My Favourite Tipples at this time. Comments told us you like the serendipity, diversity and perspectives they brought - we're considering ways to offer these benefits in a format that better matches Jinfo's current focus. Thanks for the Tipples through the years.

---


"I enjoy the Jinfo Subscription, it has really helped out with our strategy development."
Katy Watt, senior manager - Information & Library Services, Wood Mackenzie
More testimonials
About Jinfo
Please forward this email to colleagues and friends, and encourage them to sign up for free. Follow Jinfo on Twitter, Facebook or LinkedIn. Send your feedback, comments and suggestions using our Contact Form, and we'd love it if you could provide a Testimonial.
The Jinfo Newsletter (ISSN 1460-7239) is published by Jinfo Limited. Whilst all reasonable care has been taken to ensure the accuracy of the publication, the publishers cannot accept responsibility for any errors or omissions. Product names used in Jinfo are for identification purposes only, and may be trademarks of their respective owners. Jinfo disclaims any and all rights in those marks. All rights reserved.
Jinfo Limited is registered in England and Wales. Registered Number: 3754481. Registered Office: Lynch Farm, The Lynch, Kensworth, Beds, LU6 3QZ.
Copyright Jinfo Limited 1997-2019
---
« Previous Newsletter
Next Newsletter »
About this Newsletter
Publication Date: 11th September 2019
Keep up-to-date with the latest from Jinfo Research by email twice-monthly.
Latest: No.571 22nd July
What's new at Jinfo?
Jinfo Overview - July 2021
View on YouTube
---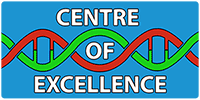 Latest in this Focus: Get started adapting the model to your environment with step-by-step guidance on practical activities for strategic planning. Define your own future where information is a strategic asset to your organisation.
---
What clients say about Centre of Excellence:
"My colleagues and I used your Known Fors activity, and we now have a vision as to who we are going to be. We already achieved ROI... a sincere thanks!" Director of Research and Information Services, international law firm
---
A Jinfo Subscription gets you access to activity-based content to move your projects forward, plus dynamic peer group discussions on meaty topics.