Newsletter No. 527
« Previous Newsletter
Next Newsletter »
---
Jinfo Newsletter 527

26th September

Scroll down to see the latest resources

---
Benchmarking is just the beginning.
As proud as we are of Jinfo's benchmarking project, we know that benchmarking data can sometimes generate a "now what?" response. What do you do with these datapoints?
Jinfo Consulting's assessment and planning workshop gives you a completely personalised interpretation of benchmarking data, along with a web-based workshop to answer that pesky "now what?"
But even on your own, there's plenty you can do to leverage our benchmarking to gain greater insight:
Compare with a real peer group: reporting structure is the leading variable defining who your real peer group is. Network with others to connect with information teams with similar reporting structures.


Improve your own data: benchmarking data makes the most sense when you can compare it to meaningful data of your own. Start (or improve) tracking of capacity, complexity and where your investments of time really go.


Start from value: believe it or not, it was our benchmarking project that helped us define a value-driven model to department analysis. Stop trying to translate usage statistics into value propositions; instead define what "value" means and then determine what data you need to collect to demonstrate it.
A benchmark is a snapshot in time; we care about where you go from here. A recent blog post by my colleague Claire Laybats outlines the ways we want you to succeed... and how Jinfo can help.
Robin Neidorf
Director of Research and Head of Consulting
---
"Use it or lose it" - end of year budget available?
As we move into the final quarter of 2019, you may be in the "use it or lose it" mode with your budget. Consider investing in Jinfo:
New Subscriptions start at £2400 per year
Add users for £400 per user per year
Pre-book hours with Jinfo Consulting, which can be used at any time in 2020 towards workshops or bespoke work.
All subscriptions can be prorated to your fiscal year. Contact Claire Laybats to discuss your needs, or complete the order form on our site.
---
Bring our insights in-house. We'll work with you to make strategic changes in operations, enhance stakeholder relationships and future-proof your information service. Learn more
"The workshop was an enormous success, both for team-building and energy, as well as for the practical results that would support reengineering the service."
Jinfo Consulting workshops are flexible, adaptable, practical and cost-effective.
Learn more and request information »
---


"The workshop 'Futureproof your information service' with Jinfo Consulting has given us a new perspective on work we had taken for granted. In addition, it provided a very practical approach to using the insight gained through this perspective to bring new focus to our service in a way that will maximise the value that we bring to our organisation. Working with Jinfo enabled us to communicate solid conclusions each time: new categories for key stakeholders, new prioritisation of tasks and outputs, and more."
Knowledge & research director, government
More testimonials
About Jinfo
Please forward this email to colleagues and friends, and encourage them to sign up for free. Follow Jinfo on Twitter, Facebook or LinkedIn. Send your feedback, comments and suggestions using our Contact Form, and we'd love it if you could provide a Testimonial.
The Jinfo Newsletter (ISSN 1460-7239) is published by Jinfo Limited. Whilst all reasonable care has been taken to ensure the accuracy of the publication, the publishers cannot accept responsibility for any errors or omissions. Product names used in Jinfo are for identification purposes only, and may be trademarks of their respective owners. Jinfo disclaims any and all rights in those marks. All rights reserved.
Jinfo Limited is registered in England and Wales. Registered Number: 3754481. Registered Office: Lynch Farm, The Lynch, Kensworth, Beds, LU6 3QZ.
Copyright Jinfo Limited 1997-2019
---
« Previous Newsletter
Next Newsletter »
About this Newsletter
Publication Date: 25th September 2019
Keep up-to-date with the latest from Jinfo Research by email twice-monthly.
Latest: No.561 18th February
What's new at Jinfo?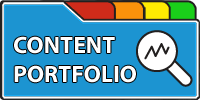 Improve your negotiation position, measure performance of your portfolio of external content, and communicate more effectively with stakeholders.
---
A Jinfo Subscription gets you access to activity-based content to move your projects forward, plus dynamic peer group discussions on meaty topics.