Newsletter No. 528
« Previous Newsletter
Next Newsletter »
---
Jinfo Newsletter 528

10th October

Scroll down to see the latest resources

---

Register today to receive the insights developed in the current Research Focus, "Intelligence systems - intelligence 2020".
Our top three insights are designed to help you get the most out of our research with a minimum investment of your time. They are short, focused on action, and provide easy links to additional resources, including upcoming webinars and Community sessions, to enable you to dive deeper.
"Change your mind, change your world" is the headline of the first insight, emphasising the importance of the shift from "current awareness" to "intelligence" as we think about this solutions category.
You'll want to read more if you are concerned about:
Demonstrating and measuring impact
Staying in front of critical technology trends.
Although traditional newsletters continue to have an important place in many (if not most) organisations, the future is more user-driven and complex, and you want to be ready for it.
Register to receive this insight in full-text in your inbox. Then, the other two insights will arrive, one per month, through December. Stop your registration at any time.
The launch of this Research Focus marks the latest iteration of Jinfo's analysis of the overlapping areas of news, current awareness and business intelligence. Over more than 10 years of study (and counting), we've tracked evolution in technology, user requirements, information team skills and budgets, and strategic direction of the key players in this space.
Benefit from our experience - request our insights and then access the full range of articles, reports, webinars and Community sessions produced in this project, all included in your Jinfo Subscription.
Robin Neidorf
Director of Research and Head of Consulting
---
"I don't have time to keep up"
If demands on your time make a Jinfo Subscription impractical, consider Quarterly Briefings. Our analyst:
Summarises latest Jinfo Research, interpreting it for what matters to you
Answers questions and discusses application of new ideas in your environment
Provides a PDF report of relevant quarterly analysis for your further exploration.
Let us do the heavy lifting of sifting Jinfo for the stuff that matters to you. Available with or without a Jinfo Subscription.
---
A Jinfo Subscription connects your team with the practical tools, original research and expertise to build and support information strategy in your organisation.
Articles, reports and events that help you save time and money and plan for the future... any time, without leaving your desk. Learn more.
Events
Webinars - at your desk learning - book now:
Community sessions - confidential live discussions - book now:
---
Subscription Tip: Focus your exploration with "filter by type"

Newly added to listings on our site: the ability to filter by type - blog, article, report, webinar, Community session.

These options now appear at the top of any category listings, enabling you to jump to the type of resource you're interested in. See it in action at the top of this page listing resources in the current Research Focus
Our all-original research is for you and your team if you are responsible for content purchasing, information strategy or optimising your information service.
A Jinfo Subscription has these benefits:
Saves time by using our original research and practical resources
Gives you the tools to define, communicate and measure information value
Helps you reinvent your information service through insight into what the best companies do.

---
Current awareness is often a long-standing service of an information team. If you are concerned about the impact, delivery, or operation of your service, or if you just have a sense that it could be more efficient but aren't sure how, consider bringing in Jinfo Consulting for our latest workshop:
"Awareness and intelligence evaluation"
We select and adapt the specific modules based on your needs. Choose impact analysis, source validation, technology review or selection, or process optimisation.
"Jinfo's pointed questions kept us on track and, at times, forced us to look at an issue in a different way. Understanding of the industry greatly informed our decision-making process" - business information manager, professional services firm.
Jinfo Consulting workshops are flexible, adaptable, practical and cost-effective.
Learn more and request information »
---

"Since working with Jinfo, we have transformed the way we do communications. Upon advice from Jinfo, have increased the consistency, organization, and customization of our communication and it has made a major difference. With these developments, we are sharper and more focused."
Manager of information service, consumer goods
More testimonials
About Jinfo
Please forward this email to colleagues and friends, and encourage them to sign up for free. Follow Jinfo on Twitter, Facebook or LinkedIn. Send your feedback, comments and suggestions using our Contact Form, and we'd love it if you could provide a Testimonial.
The Jinfo Newsletter (ISSN 1460-7239) is published by Jinfo Limited. Whilst all reasonable care has been taken to ensure the accuracy of the publication, the publishers cannot accept responsibility for any errors or omissions. Product names used in Jinfo are for identification purposes only, and may be trademarks of their respective owners. Jinfo disclaims any and all rights in those marks. All rights reserved.
Jinfo Limited is registered in England and Wales. Registered Number: 3754481. Registered Office: Lynch Farm, The Lynch, Kensworth, Beds, LU6 3QZ.
Copyright Jinfo Limited 1997-2019
---
« Previous Newsletter
Next Newsletter »
About this Newsletter
Publication Date: 9th October 2019
Keep up-to-date with the latest from Jinfo Research by email twice-monthly.
Latest: No.561 18th February
What's new at Jinfo?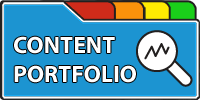 Improve your negotiation position, measure performance of your portfolio of external content, and communicate more effectively with stakeholders.
---
A Jinfo Subscription gets you access to activity-based content to move your projects forward, plus dynamic peer group discussions on meaty topics.