Research Focus: Intelligence systems - intelligence 2020 (Oct-Dec 2019)
Category
Filter the list below:
Report
Download the deck and notes from our December webinar, "Moving from current awareness to intelligence" led by Rebecca Gebhardt Brizi. This webinar demonstrates how you can start thinking about moving towards a service and platform that goes beyond third-party data and adds layers of analysis and...
Webinar
Is current awareness, with its traditional reliance on newsletters, still a valid way to think about the organisation's need to keep departments and individuals updated on breaking news, trends and research? From our research, we see that there's a broader business need to create and use...
Blog post
Evaluating intelligence was once something that information teams could afford to undertake only every two or three years. But those days are gone, replaced by a continuous process of improvement to maintain competitiveness. But with a well operated system, using the right tech and tools to remove the drudgery of data-gathering, this is well within your scope.
Report
This deck includes the notes from the Community session run on 19th November 2019. Analyst Rebecca Brizi describes the key points around educating stakeholders on the challenge of closing the gap and facilitates discussion amongst participants on how they have addressed this challenge in their...
Community event
Information teams are often faced with users and the C-suite asking such questions as: Why do we pay for news resources when so much is available for free? What value does the information team add to the the news-gathering and -distribution process? These questions point to the gap...
Report
Download the deck and notes from our November webinar, "Interpreting the results of the Jinfo Survey: current awareness and intelligence 2020" led by Rebecca Gebhardt Brizi. This session examines the interrelationships between: Sources Technology User behaviour. This is the slide deck...
Webinar
What are the three vital components of an intelligence system? How can they work in harmony? Join us for this webinar where we'll examine the interrelationships between: Sources Technology User behaviour. We'll draw on this year's research and models to highlight how you can...
Blog post
How do you determine the value of your intelligence system? In this latest blog, Robin Neidorf looks at how balancing the ongoing, three-way dance between ever-expanding source material, advances in technology and the foibles of user behaviour is the key to staying in front.
Report
Download the deck and anonymised notes from our October Community session "Evaluating your awareness system - now AND later". This session draws on our models and research to help you start devising a framework for review. This is the slide deck and speaker notes from the Jinfo Community...
Community event
Is your current awareness system due for an overhaul or at least a review? The days of being able to review your system every three years have passed; today we say if you are not engaged in a continuous improvement process, you are losing ground. Technology developments continue to drive...
What's new at Jinfo?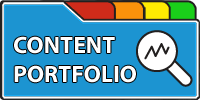 Improve your negotiation position, measure performance of your portfolio of external content, and communicate more effectively with stakeholders.
---
A Jinfo Subscription gets you access to activity-based content to move your projects forward, plus dynamic peer group discussions on meaty topics.